There are many people who ask us how to decorate a small bedroom. Well, although it seems as an impossible mission, the truth is that small spaces also offer many possibilities to decorate them with style. You just have to have some ingenuity and good taste, and let yourself be guided by trick. To get a beautiful and functional bedroom Lyn's Furniture brings you some tips and ideas that you can apply in your own design.
Light colors
To decorate small bedrooms it is essential to opt for light colors. The latest trend is to paint with intense shades such as fucshia, lemon or yellow, but these colors aren't the best option for a small space. We recommend you use colors such as white or earth tones, they looks great on the walls, and, they visually increase the space's perception. The best thing you can do is to paint all the walls and the ceiling with white with different decoration elements to bring color to the room.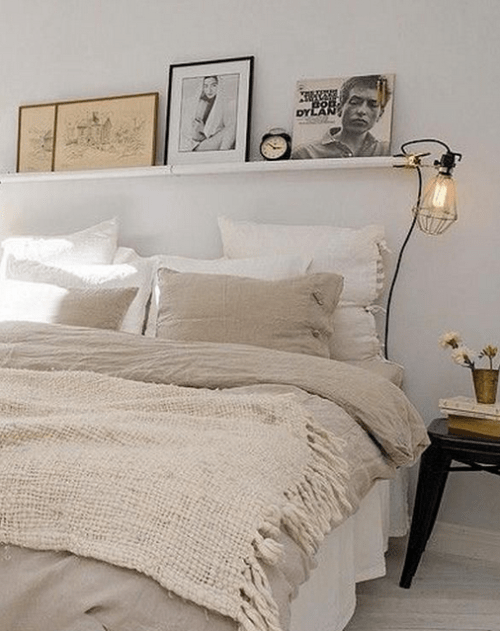 Ledge on the bed
When the bedroom is small, it is important to take advantage of every inch of it. So, a good idea is to place a shelf near to the bed, using the free space. You can use it to place decoration elements, such as photographs or indoor plants, or to store some books. A good idea is to place some light bulbs at the bottom of the shelf.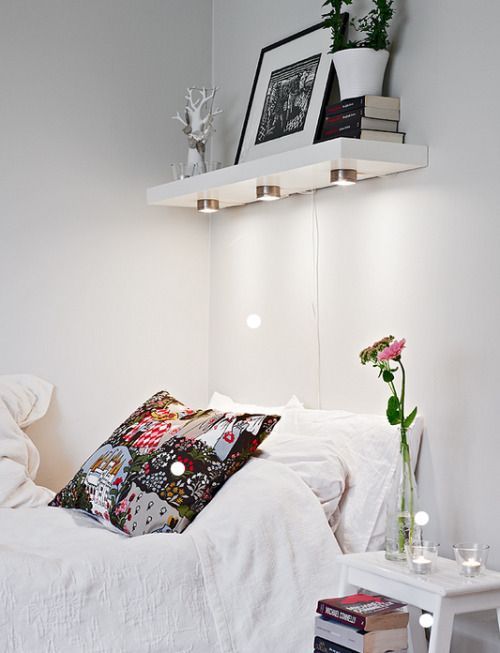 Storage space
This is an extraordinary idea to create a great space if you don't know how to decorate a small bedroom. Taking the space that is among the top of the door and the ceiling, you can place a kind of open closet to place all the jackets and shirts. The vanity at the bottom is a fabulous idea. In this way, every inch of the bedroom is very well taken advantage of.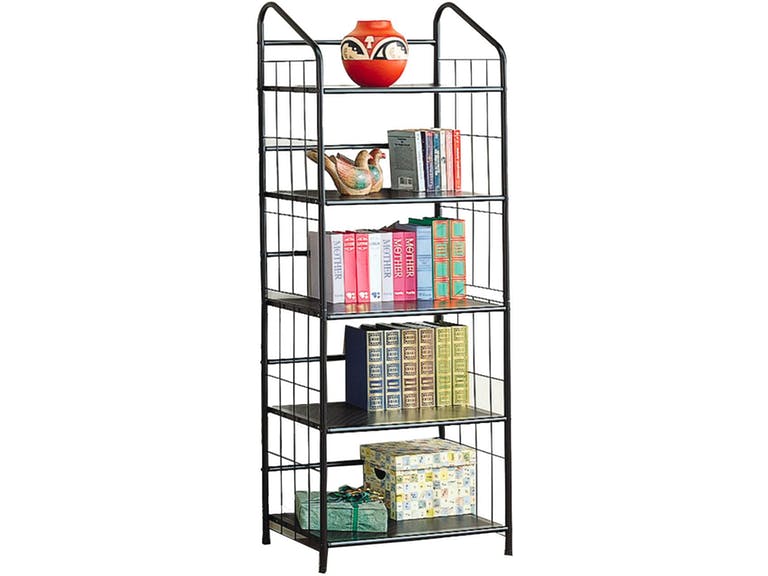 Shelves on both sides of the bed
One of the best decorating tips on how to decorate small bedrooms is this one. Generally, on both sides of a double bed, we place two bedside tables. Of course, when the space is small, it is necessary to use ingenuity and take advantage of every available centimeter. Thus, a good option is to place two shelves on both sides of the bed, with different modules as storage space. You can use them to store books, place decorative elements… A world of possibilities! In Lyn's Furniture we have many shelves for storage, depending on the size, color and material of fabrications you can choose the one that suits you best.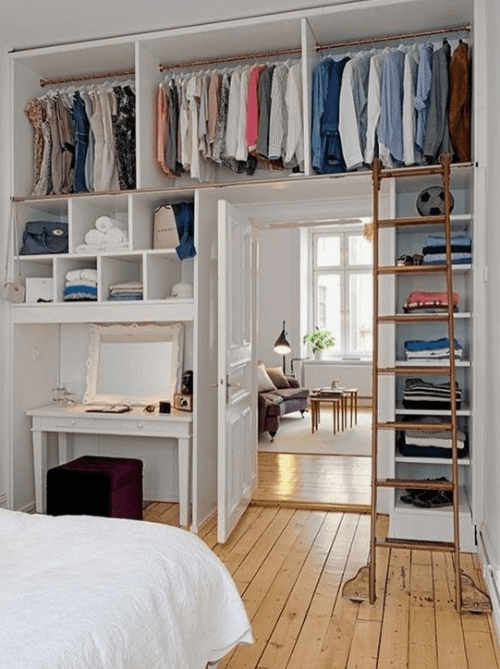 Make the most of the space
Although it may not look like it, the space between the bottom of the window and the floor can be very useful. You can place a padded storage cabinet on top, which fulfills two functions. You will have a large space to store blankets or bags, for example, and, on the other hand, you can use it to sit down to read o contemplate the landscape.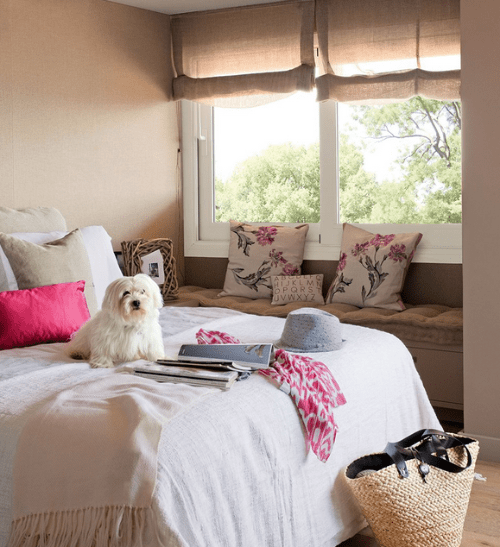 As you can see, if you wonder how to decorate a small bedroom, you have many possibilities at your fingertips. The most important thing is that you are aware of the space you have available and find a right balance; do not overcrowd the space, but do not waste centimeters either. Surely with these tips everything is much easier for you; bet on light colors such as white and beige, and look for multifunctional furniture.
We recommend you visit us in our stores in Miami, we have everything you need for the decoration of this type of spaces, furniture and accessories; in fact, you will find everything you need for your home. Do not wait any longer, come and experience the best in quality and at the lowest prices. We open 7 days a week.