The living room is one of the rooms where we spend more time, a place where we usually share happy moments with friends and family. Therefore, we must pay close attention to the decoration of this room, since that is where the guests arrive and it is the first impression that people have with our home.
There are several elements, styles and tips that are important to keep in mind to create an amazing living room.
Choose your furniture wisely.
Furniture is the most important piece in any room, in the living room is not the exception, on the contrary, you should choose comfortable sofas that allow people to enjoy a pleasant time. You must bear in mind that the color and style of the furniture will depend on the general decoration of the place; and the size of the room will directly influence the amount of furniture that can be placed.
The living room needs to convey a feeling of warmth, and for that the correct lighting is important and provides an entrance of natural light. That's why it's important to bet on lighter colors on the walls so that the light makes a wonderful presentation. On the other hand, should choose lamps that help to illuminate the night in a suitable way, preferably that go according to the general decoration.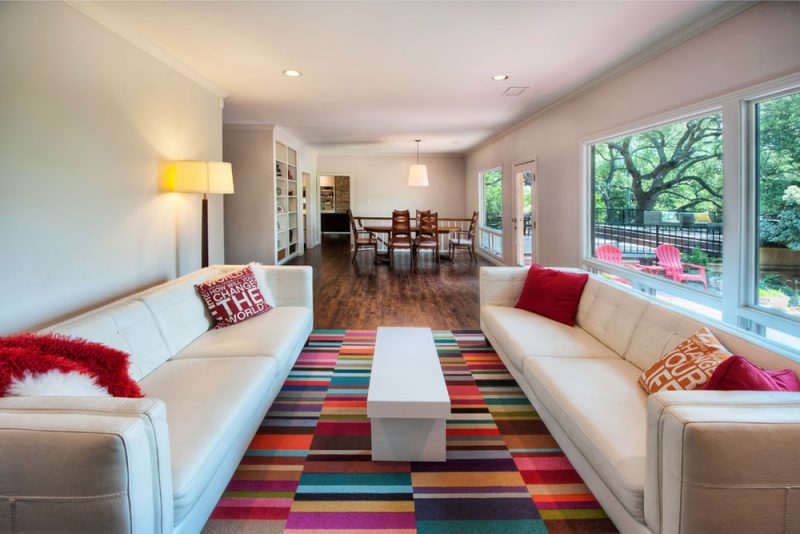 Create a cozy feeling is important to help create contrasts with cushions, rugs and curtains that make the room has prominence, will give personality and there you can highlight the style of the person. In fact, the temperature and the environment of the home are provided by these elements, according to their designs, they can be printed with flowers, furs, colors and different textures.
In this era there are a lot of DIY tutorials whose acronym means "Do it yourself". There are certain simple steps with which you can make beautiful decorations with elements such as wood, papers, bright feathers, sequins, Christmas lights, among many others. It is worth doing one to add a unique touch to your living room.
Decorating your living room is the perfect moment to place your style in your home; it will be a way for your friends, family and yourself to enjoy a comfortable room and pleasant moments.