A teenager's room can be a big challenge for anybody, especially if the space is small. However, through this article Lyn's Furniture gives you a series of tips to make this task much easier. The idea is to create a perfect room taking into consideration the taste of the teenager, with important tips about distribution or lighting.
Tips for juvenile bedrooms
Distribution
Ideally, a youth room has three areas: a study place, a storage space and the rest area. In this way, the teenager has everything he needs in his bedroom.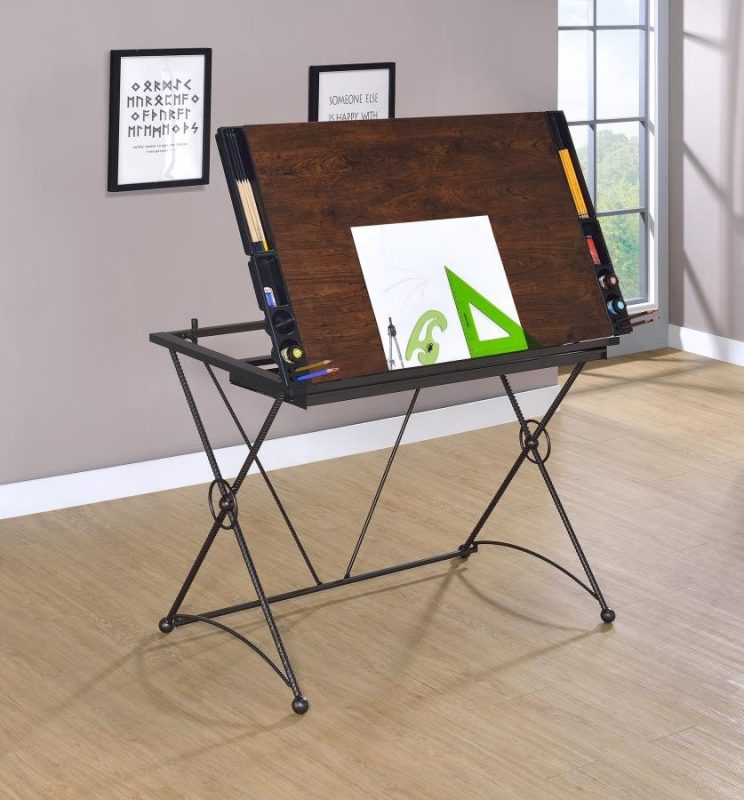 Functional furniture
Currently, the vast majority of houses don't have big rooms for everybody in the family, they tend to be small 4×4 rooms, therefore, teen's bedrooms are generally small. That's why it is important to bet on functional furniture that akes full advantage of the small space of the room. For example, a bed that has storage space in its lower part. In our stores you will find an incredible variety of this type of bed, so you will choose the one that goes with your home's style and especially, your son or daughter style.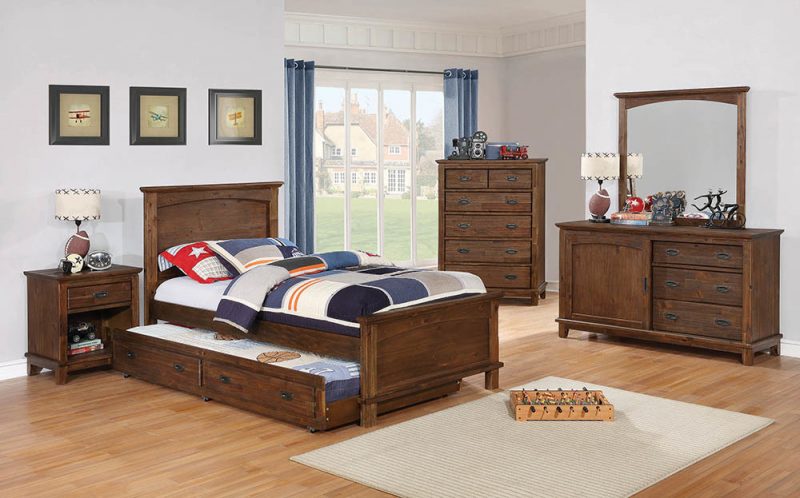 Decoration of the walls
Youthful rooms usually have a modern look. So, a good idea to decorate the walls is putting vinyl's on it, another great option is create a graffiti, like drawing on the wall, your teenager can do it himself.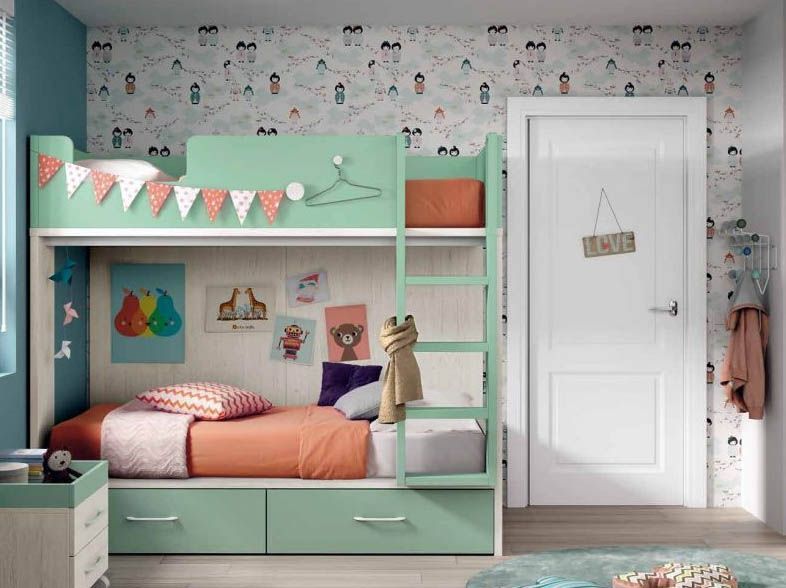 Colors
One of the most important tips when you are decorating a youth bedrooms is that you must choose the colors wisely. It is best to bet on neutral tones of the walls, which expand the space. So that there is not a dull and boring room, you can bet on accessories and details. The best tip for this is decorate with intense tones such as lemon, yellow, or fuchsia, among others.
This depends on the teenager, each person has different tastes, so it is normal that we can see rooms from blacks to roses, the important thing is making it look amazing.
While it is true that young people love these types of colors, they are not the best option for walls because they make the space look smaller.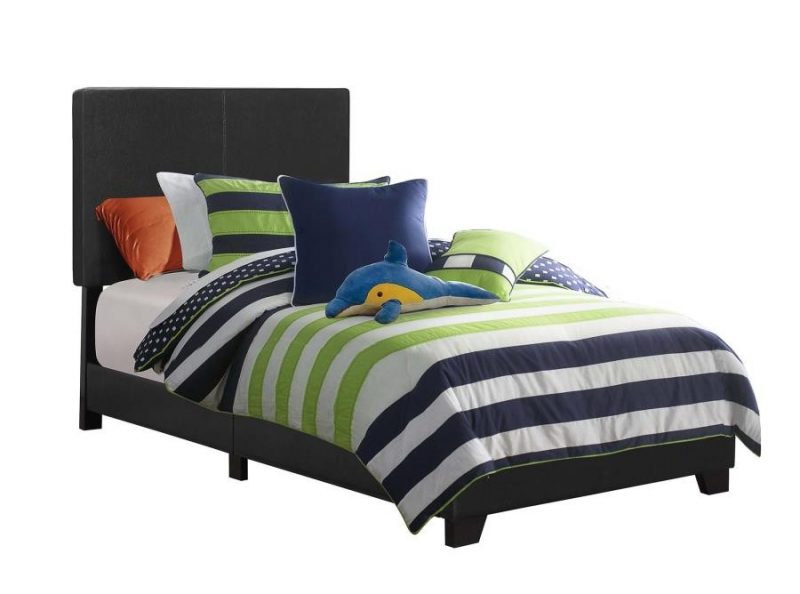 Illumination
As any other room in the house, lighting is a very important aspect of a house's design; a well-lit room always gives the feeling of spaciousness. Natural light is very important, but also artificial. The best solution is having a lot of youth-style lamps and different points of light that illuminate the most important areas of the bedroom. We recommend you go through Lyn's Furniture and see first-hand the most elegant, classic and modern lamps we have in stock.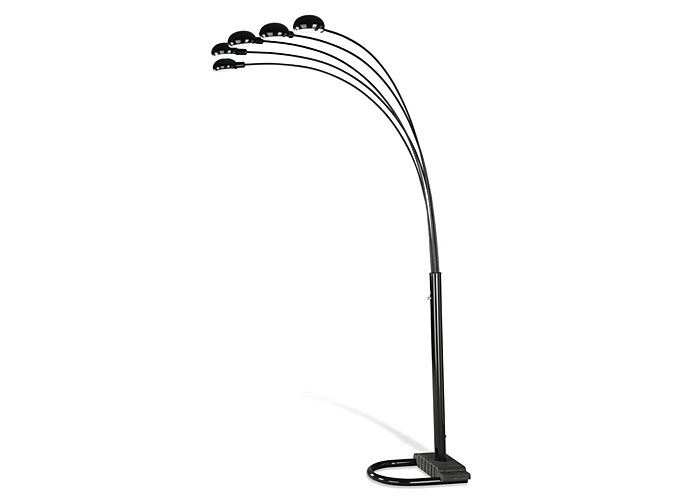 Rugs
There are a lot of different things that you can do to create a good space. a rug will be a nice touch to the decoration. Carpets can be very helpful in dividing spaces too. In addition, they help to make the environment much more cozy and pleasant, at the same time they add that touch of color.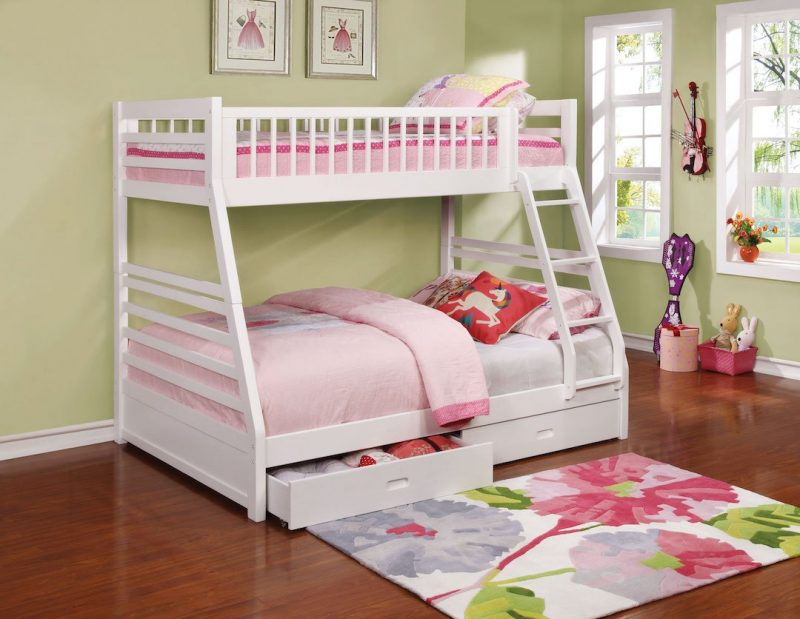 These are the main points you should consider to decorate a youth room with style. Basic principles of decoration that, adding to the tastes of young people, will surely help you to achieve a very pleasant and modern space.
Lyn's Furniture has stores in MIAMI:
–> 4780 NW 167 ST. Miami FL 33014
–> 2001 NW 27 AVE. Miami, FL 33142
–> 3825 NW 135 ST. Opa-locka FL 33054
–> 12705 NW 42 AVE. Opa-Locka, FL 33054
We extend a cordial invitation for you to visit us. Remember, we approve your financing without cash, without credit without problems! Our clients are part of the @lynsfurniture family.