At Lyn's furniture we are always thinking of new ways to help you beautify your home, that´s why we bring for you these exclusive designs so that you can enjoy and choose yours with your own style.
The white color is one of the most used in interior decoration. We only need to open a decoration magazine to enjoy beautiful and inspiring white rooms. The color white, for those who do not know, is a color that evokes the purity, which brings light, as well as creating a wider vision of the space. If you are thinking of decorating your bedroom with this color. And you want ideas and tips to get a perfect decoration, do not miss the selection of white rooms you will find below.
White room with black floor and cozy textures
In this case we can see an example of a room with a complete white decoration. Bed, walls and furniture are white, but the floor, on the other hand, is black. We can appreciate a lot of metallic details that gives to the room a natural look. Here in this picture we can see a lot of white shades and tones, the key is to combine them with the floor's color depending on the intensity of the colors.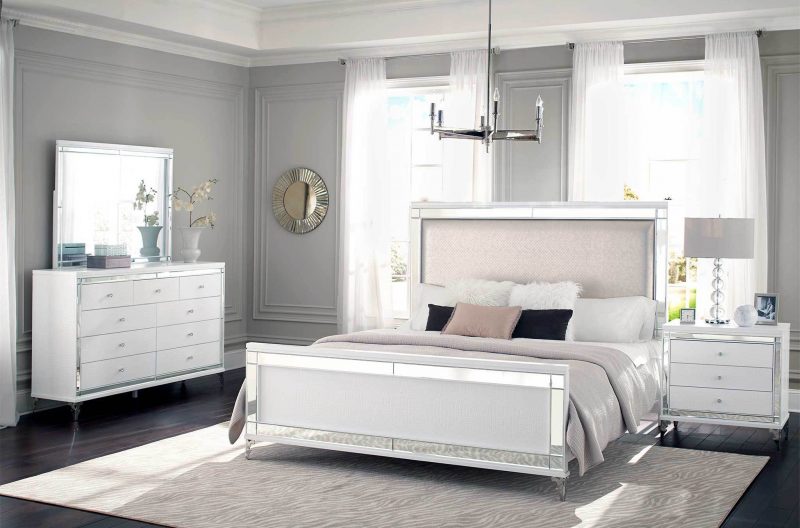 Upholstered gray headboard
Upholstered headboards are the most popular nowadays. Here we can see a bedroom's design decorated in white, with one of these headboards in gray and gold details that we have in our stores in Miami at an unbeatable price and you can take it today.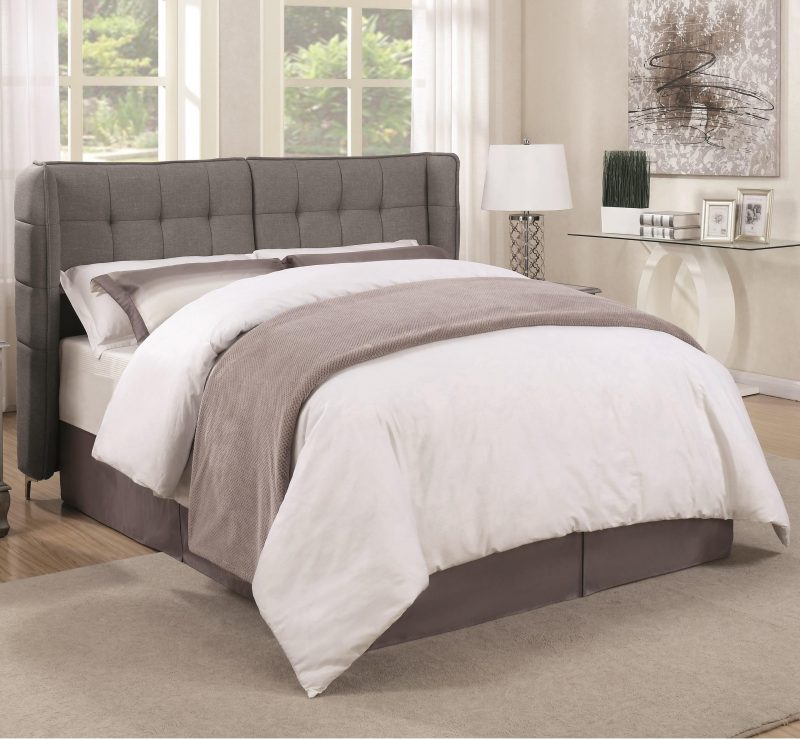 Totally white bedroom
Although the option to combine colors is very successful, there their bedroom completely white. In this case, there is only a touch of black to break a bit with the monochrome. How can we give warmth to white bedrooms? One way to achieve this is by combining textures, such as the carpet or the plaid.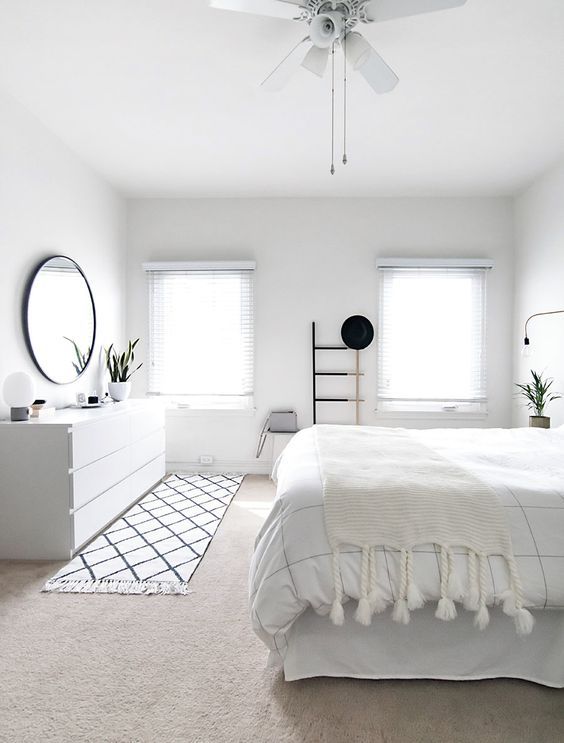 A white room with wooden floor
The wooden floors are the warmest of the repertoire, this helps us to get a white room and break with the aseptic aspect. The curtains that go from the ceiling to the floor help us to expand the space. Depending on the tone of the wood you can choose a slightly with a dense white color, like this one that we show you and which we have in our stock.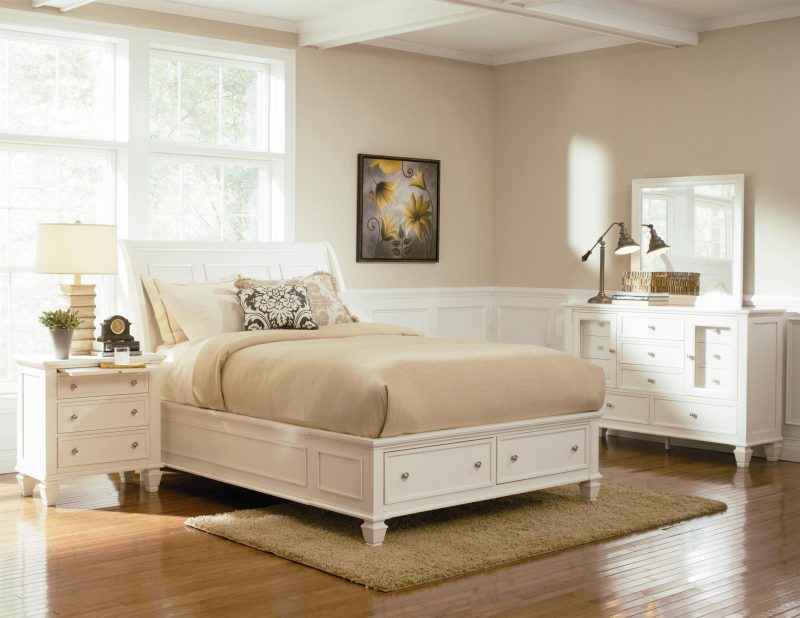 Nordic white room
The main characteristic of Nordic decoration is the prominence of white, which is why it is normal to find white bedrooms that correspond to this decorative style.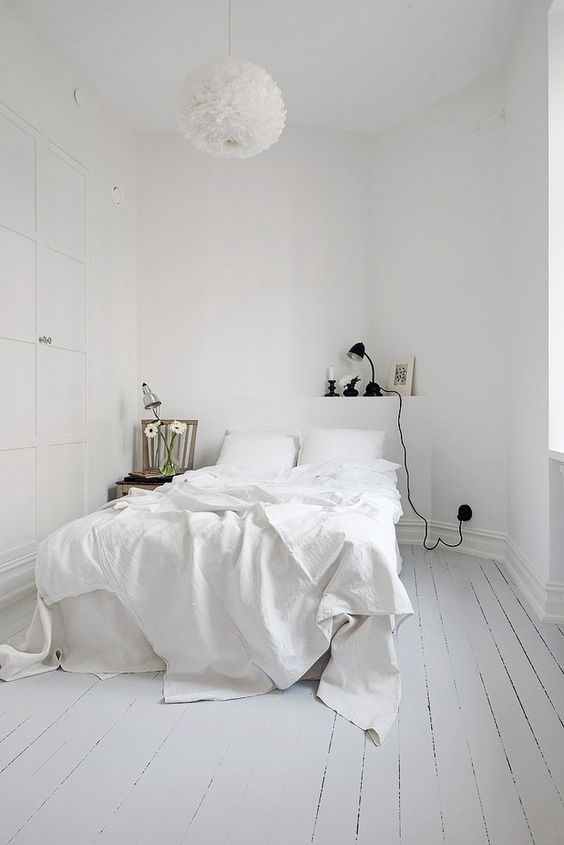 On behalf of Lyn's Furniture, we hope these designs help you find the decoration you are looking for to get a perfect bedroom. It is worth noting that we offer you an infinity of designs, and best of all, we offer you the perfect plan so that you do not worry about anything, without social, credit or cash, we approve your financing immediately.