One of the trends that are most seen in recent weeks is the appearance of many elements of oriental decoration. Until now, some of the classic elements of oriental decoration, such as the figures of hand-carved teak wood or acacia, from Thailand, were quite famous. Buddha representations or characters from Thai mythology.
A quite rich mythology, which has made more than one person take a trip to Thailand to get decorative ideas. In fact, it is also a tendency to place Buddha's in the landings of the portals, making the buildings have a different touch. But far from these trends outside your home, what is really interesting is everything related to the tapestries.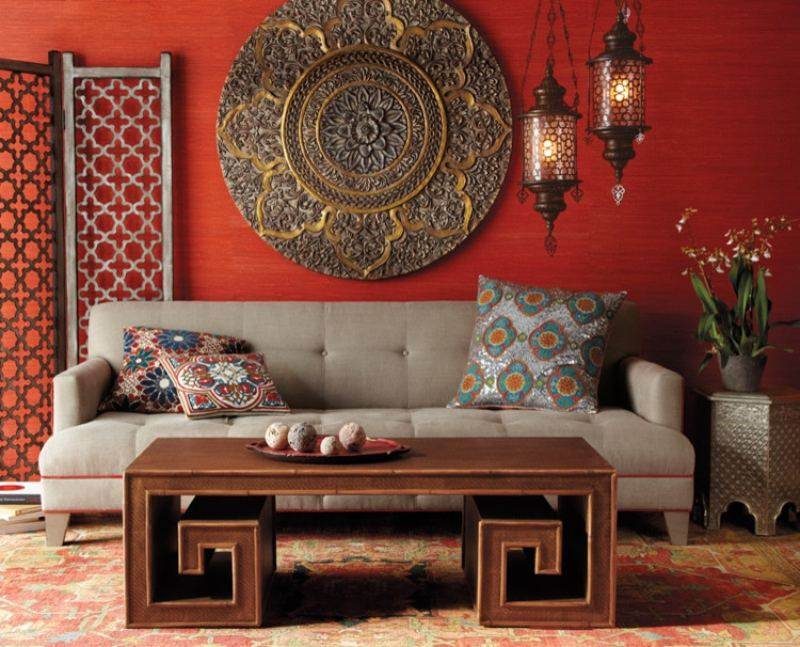 Oriental tapestries to change the look of your home
Many corners of our home need decorative elements to make them look better. One of the simplest yet surprising ways we can use is everything related to tapestries. It is not at all in the Western world, in fact, for many centuries was a way to warm the rooms. Same as getting an object that could be changed when it came to, both to clean and keep it in perfect condition. With this, oriental tapestries can be a revolution for that room in which you don't know what to do. There is an element such as the elephant, a traditional symbol of Thailand, which can draw your attention.
If we talk about materials, the tapestries are made with natural fabrics such as silk and velvet, and embroidered and decorated by hand with beads, sequins, and crystals. All this surely turns these simple tapestries into the most loved elements of your room. Not only you will have an oriental touch, it can also be a good option for corners of your home to turn into small sanctuaries of tranquility. In that small corner where you take refuge from the accelerated life. Nothing like Eastern philosophy for this to become reality.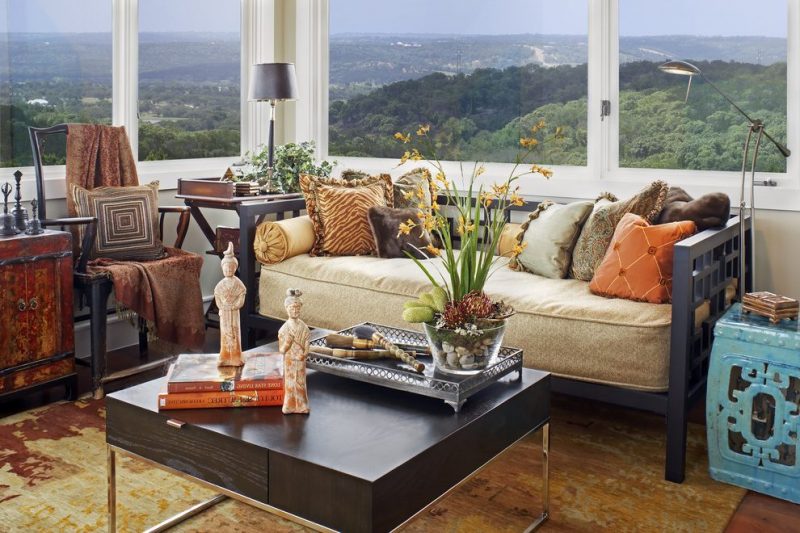 Complete your corner of tranquility
Not only do you have the tapestries, as we told you at the beginning of the entrance, there are many small figures that you can use to make this little corner cozy. Another interesting option is everything related to mirrors. But not any, you can get teak or acacia wood mirrors hand carved by Thai artisans. Carved and decorated to the detail, the mirrors that are representations of entrances of Buddhist temples stand out.
In summary:
Oriental decoration can help you create different spaces in your home, as well as in your community. By getting you to combine the best of the Far East with the practical and warm you want to be your home. In addition, the options are multiple and you can get good results at fairly affordable prices. A more than remarkable option to take into account for your decorative ideas for this spring.