There is always the possibility of decorating every space of the house in a friendly manner and that represents comfort for the whole family, and is consistent with home plans. To achieve the goal to have a modern home, you can make use of forms of decoration as well as accessories and furniture for a touch of creativity.
Here are some tips to decorate all areas of your home with implements that represent the style of the members of your family.
Usually, we spend more time in certain rooms of the house. For these rooms we can arrange that provide freshness to the environment. A good alternative is to choose a beautiful vase, transparent or colored and put some fresh flowers or a bowl of colorful fruits, making a tempting landscape.
Furniture can become the center of the room and achieve capture attention. There are alternatives like designer furniture, vintage items or recycled furniture custom-made designs that provide full of originality or innovative materials. Undoubtedly, with these tips you will reach a variety of modern house designs that can meet your expectations. Just choose the one you like the most and get inspired with a range of beautiful furniture.
Continuing with your house plans, you can include old paintings that can compose a charming style, with a vintage touch that highlight on the wall of a dining room, a pleasant sofa to the TV room, tea kitchen, beautiful pictures to acclimate a reading area, textiles to fill (living room see now: How to decorate a living room with Lyn's Furniture). Internet is a great ally to find a lot of ideas very striking to decor every room in your house.
Tips to decorate the baby's bedroom
Decorate the bedroom of a baby can be a fact that bring up many feelings, and is usually the favorite activity of parents and relatives. True, it is common to use pink for girls and blue for boys, but recent trends are inclined to decorate the rooms with a specific theme.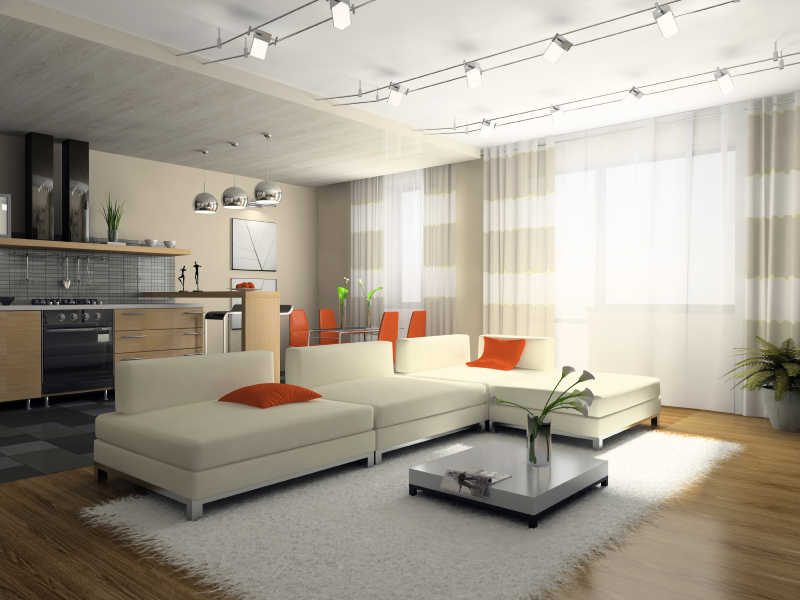 Select the main theme for the bedroom is the first decision you must make. A variety of popular motifs, such as flower gardens, fields or fairy princesses for girls, and tropical forests, zoos, musical or sailors for boys. Also, you can use generic themes that serve both girls and boys, as characters from Disney or Baby Looney Tunes.
The best things to use to liven up a baby's bedroom are the walls and ceilings. Use creative freehand drawings, like murals and frescoes. You also can use craft paints, adhesive stickers, and even wallpaper to create textures, and even achieve that matches with house design.
The final touch to decorate your baby's bedroom is in the accessories. The mobiles are a great idea to integrate the theme and style of decoration. Also, you can combine linens, curtains and window shutters, mosquito nets and even cribs that make a good harmony, using neutral colors and prints in miniature. The lamps can also add a tone of warmth to the room. Even the baby's bedroom, you can make contemporary house plans to get an eclectic style in every corner of your home.