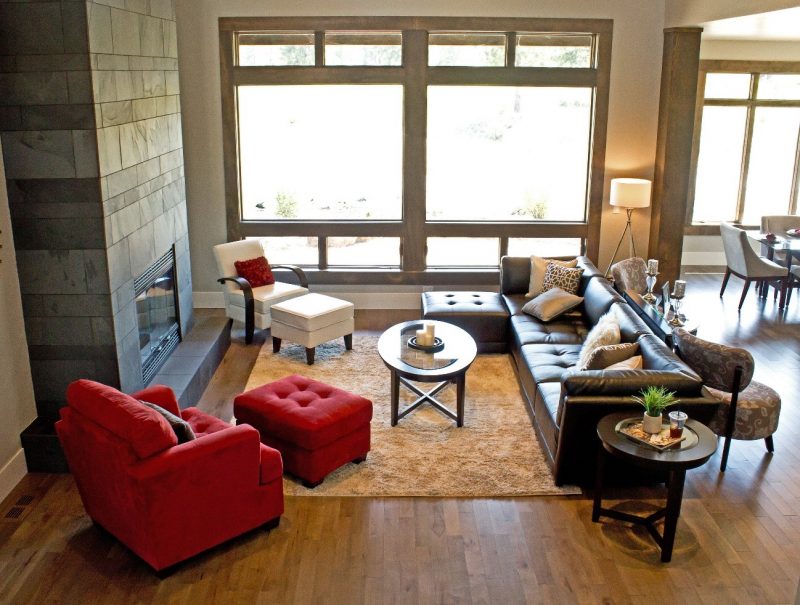 Using modern furniture to decorate the room gives it a unique touch to your home, but also you can incorporate different colorful accessories that can breathe life into every corner of this space, while maintaining a harmonious and balanced style. Discover these simple accessories that can breathe life into your living room without having to make a large investment.
Lamps
When decorating, lighting is always paramount, as does everything look clean and in order. With natural light all looks better, but if there is a case where light is not possible in this way, make sure to have lamps that illuminate properly. Choose beautiful lamps that make a good combination with your decor and grant style to your living room with big lamps. Floor lamps cost more but give rise to a greater effect. Acquires for the corner and some for the tables. You can place them beside the couch.
Mirrors
Mirrors can make a small space look larger. Place a mirror on the wall right in front of a window to reflect the landscape and give the feeling that your room is more open. You can also add a large mirror covering the entire wall, but that can put limits on attachments that can be added to the living room, or this may seem disorderly. If you want to save, you can acquire a mirror frameless or with one thin. You can add a wooden frame that you make yourself and place it on the wall above the sofa.
Cushions
If your sofas have a neutral color, add pillows or cushions with a distinct and striking fabric. You will make them look completely renewed. You can also choose bright or light colors, but make sure it highlights the palette chosen. Large cushions are more easily kept small and look better from an aesthetic point of view. However, place several small cushions can give your room a touch of fun. If you want your sofa looks neat choose an even number of pillows. The cushions give a touch of color to your chairs and sofas. Choose different sizes and shapes, with variety of colors and prints. Choose your favorite styles and distribute them around your house. You can also combine them with the coffee table in the living room.
Add a splash of color to your home
If you want to add color to your home without major changes, no matter you live in a rental house or you don't possess much budget, we have the solution for you. Add color to your home using accessories provides you with a magical touch, while the decor you already have is maintained. Here are a few options.
Rugs
Sometimes we forget the floor, but it represents a space that can be filled with color. Use a carpet covering most of the place you want to decorate and make a combination with colors. You can also combine the rug with your bedroom set.
Pictures
If paint your walls it is not an option, use the art of cadres to give a touch to your walls. Use your favorite colors or better combined with the room you want to redecorate.
A large wall can bring different color if you hang pictures putting together as a collage. You can also combine the paintings with your bedroom furniture.