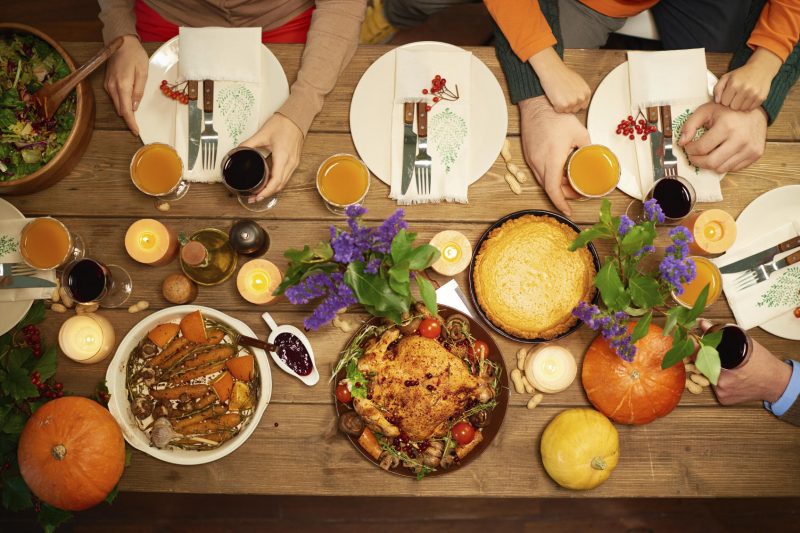 Thanksgiving is a holiday that evokes us thoughts of leaves changing colors and falling off trees. We also see it as the perfect occasion to visit and spend time with family and friends, to watch Macy's Thanksgiving Day Parade either in person or on television, or what about those awaited football games. And don't forget about the delicious and festive turkey dinners with all of the holiday trimmings, where we end up losing our belts without any regrets.
Despite all of this, Thanksgiving Day is more than building memories, attending to the parades, watching special football games and cooking special dinners. It's also a time to be thankful for the treasures that are a part of our lives, to share and give.
So, in order to help you achieve that warm and cozy feeling that Thanksgiving brings, we'll give you four decoration tips that will sure get you prepared for the holidays.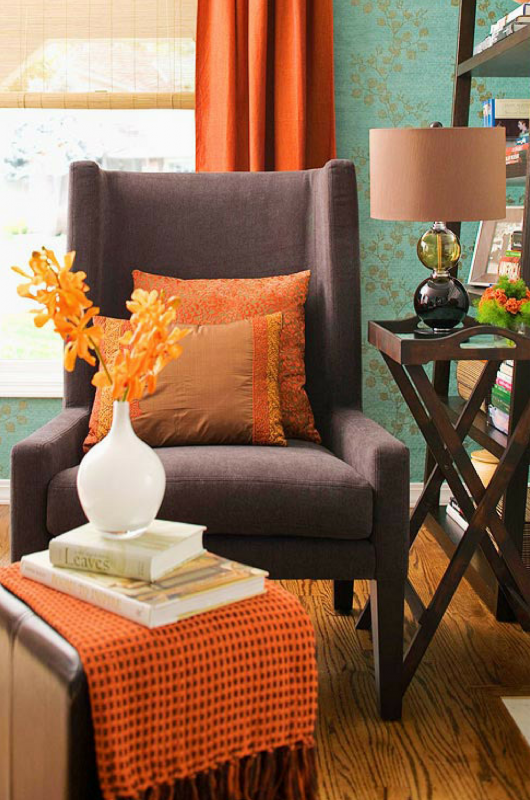 Dress up with the autumn palette
Autumn is here, so embrace the beautiful fall hues to bring that warmness into your Thanksgiving decoration. You can mix some accessories within this palette; get some decorative cushions to add a few autumnal shades to your sofa. Allow some of that natural beauty into your indoor by replacing your mats and accent rugs with the ones that go with the season's theme, try colors like saturated oranges, soft browns and cozy taupe. You can as well, employ this shades to dress up your chairs with cozy throws and even bedding clothes.
It's pumpkin's time to shine
It's well known that pumpkins and gourds are always the essential Thanksgiving decorations, whether they're defined by their bold colors or their organic shapes. Decorate your front porch or house entrance with a bunch of pumpkins; take advantage of their different sizes, shapes and tones for a more welcoming look. Indoors, you can set gourds all around the house, as at the fireplace mantelpiece surrounding your family portraits, on your coffee tables or the one on the entryway, even on some shelves next to your books. Also, for an exquisite dinner decoration try folding the napkins and then top them with a tiny pumpkin or a well crafted slice, or carve the pumpkin until you have enough space to insert some candles, creative handwritten place cards and even to fill it with food. Just be creative, there are tons of innovating ideas out there.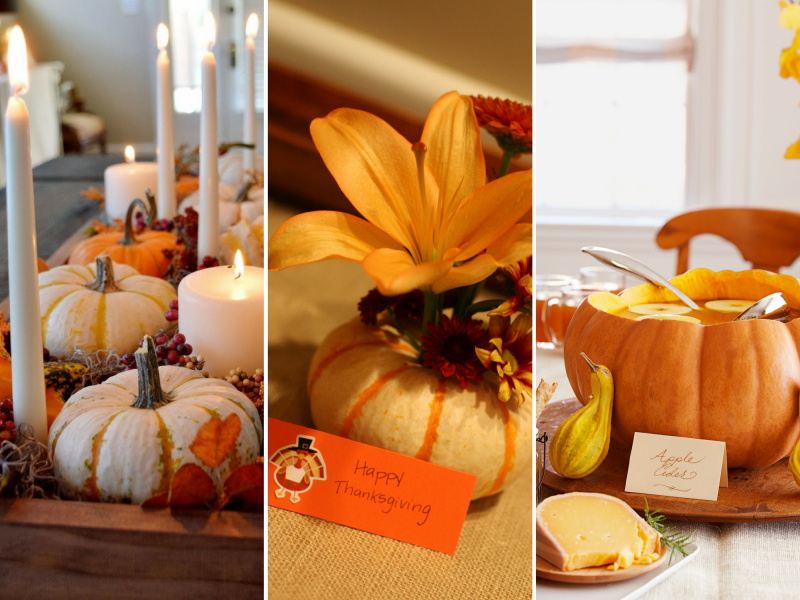 Embrace the nature's rewards
Is pretty obvious that nature is completely involved within the Thanksgiving arrangements, decorating during this season becomes really simple just by stepping outside for a while. In fall, outdoor offers you the holiday's greatest ideas, what we're saying is, everything you need for Thanksgiving decoration is right outside your door; from the sunsets, to the leaves changing colors, even fruits change.
You can pick up some of the acorns and pine cones that are lying around your backyard to fill some bowls or glass vases, for instance, or perhaps put together bundles of wheat with different heights to give the illusion of your own amber waves of grain. Another great idea is to get some of the traditional rattan baskets and set them all over the unexpected spots of the house, try to include them on your bookshelves, on your bathroom's counter, even as a centerpiece for any of the tables; for this, there are a lot of elements that you can choose from to adorn them with, maybe some red apples to combine with the palette color, ears of dried corn, small gourds, some cinnamon sticks to add that great scent to it. And we can't forget about the famous seasonal wreath, they always look fantastic hanging from our front door, it welcomes your guests into your holiday spirit.
Set the perfect lightning
Everything about Thanksgiving screams warmness, so set the perfect lightning to help that feeling be a part of your decor choices. As we've said, get some candles to bring that warm glow around the house, display them along your table setting, line them behind the kitchen sink or along high window sills. If you don't feel like having a crazy mixture of scents, try getting unscented tea lights on brass-toned cases which will also create a flickering effect. The classic metal lanterns are a great option to light on those extra pockets of space indoors. Set your fireplace going and play along some classical solo music, while enjoying the entire decoration; your guests will absolutely get in mood.
Remember, this holidays you should take a moment to share with your family and friends and must of all, be thankful about everything you have in life as well for those things you don't have yet, because it is out there waiting for you to go and get it. So, start gathering everything you'll need for your home decor and with this simple steps we hope to help you lead your way through the Thanksgiving spirit.