When we talk about furniture decoration, do you choose an open environment or a more ornate? If you are someone who prefer the minimalist style, here we leave some recommendations you can implement in your home.
If you cannot stand those rooms that are filled with posters all over the walls and do not like to be in harmony with prints and colors, the key is to go for simplicity that represents the trend today. Make home decor with velvet carpets and hundreds of figurines already part of the past that is becoming increasingly remote. Here are six ideas for simple decoration for your house, but always adding your own style.
Choose natural colors in the room
When you go to decorate it is essential to clarify the colors you use. Paint the walls with light colors always work in a good way. The earth tones are harmonious with each other, as well as blues. If you want to take a risk, choose a shade of gray.
Extend the same colors also in the office
If you already made your choice and you chose to light or white tones, and wooden furniture and objects to make the decorative essence of your home, the ideal is to keep that concept.
It is a reality that not all people need an office, but if you have a large house, you can take advantage of having a secluded spot to place your computer. For this, you can make use of a dead space in the hall, to give an idea to home decorators.
Choose some nice ergonomic chairs, and also a long table.
You can complement the space with several shelves on which put books. You can also use a drawer to store all objects you do not want to have on the table. Gradually you will see how the room is warm and in order.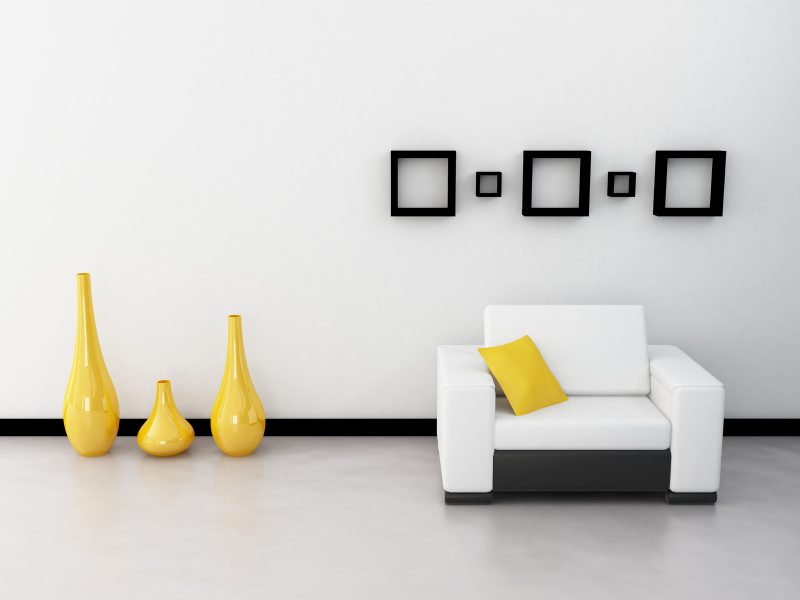 Hide the windows and clear all your kitchen
It is very common now to see kitchens where there is only one table and an oven. Certainly, all d kitchens have much more than simply necessary. If extra hidden objects, you can achieve a semblance of clarity, neatness and amplitude, plus tranquility. If you have the opportunity to furnish your kitchen, choose white furniture. These may convey a sense of cleanliness very appropriate for this area. Home decor stores have many beautiful objects that can shape your style.
If you want to add an attractive and different touch, but you have no idea how to do this, look for a small blackboard and hang on a wall. It will add a decorative touch and may be useful for your grocery list.
Prefers a bright bathroom
The best decorative element is good natural lighting. Do not use halogen light bulbs rationing clarity, and allow a large window illuminates the room.
When you go to select tiles, choose a cool color that combines well with a white bathtub. You can also add wood elements such as the roof or floor. So you will give your bathroom a rustic and warm style.
If you want to add a more personal touch but without neglecting the simplicity, creates several paintings based on dry tree leaves and place them in a small frame.
The living room: fewer furniture translates into greater comfort
There are many living room ideas for decoration, so you can acclimate this stay for comfort and placidity transmit in every corner. That is, if in the house there are two people could acquire a chaise longe. A sofa of this kind can serve a lot.
For example, if you are at least two people at home maybe you should consider yourself a chaise longe. A sofa of this kind will get you out of trouble. If you have many blankets and do not want to be linking moving from one side to another place, many types of chaise longe have a space for the storage and also a flip side for storage.