There are many people who wonder how to decorate a small bedroom. Well, although it seems an impossible mission, the fact is that the small spaces also offer many possibilities to decorate them with style. You just have to have to think about it a little bit and have good taste and be guided by tips and tricks. Here are some ideas that are worth taking into account to get a beautiful and functional bedroom.
Ideas to Decorate a Small Bedroom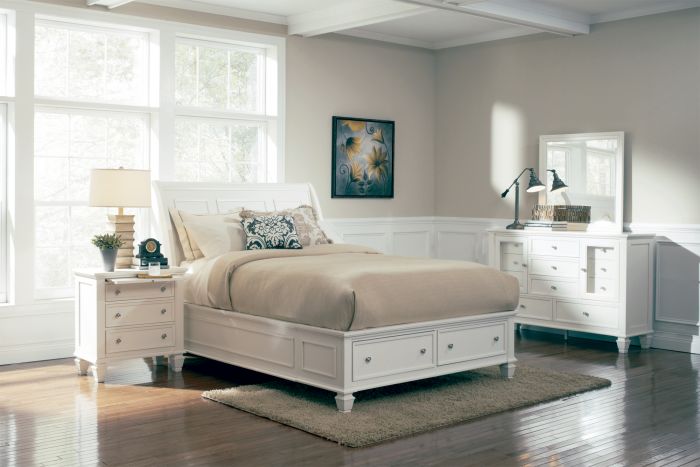 Light colors
When decorating a small bedroom it is essential to opt for light colors. Currently, intense shades such as fuchsia or lemon yellow are the latest fashion craze in the decoration sector, but they are not the best option in small spaces. This combination of white and earth tones looks great and also visually increases space. It is best that the walls and ceiling are white and then go playing with different earth tones in the bedding and decoration elements.

Shelves on both sides of the bed
One of the best decorating tricks on how to decorate small bedrooms is this one. Generally, on both sides of a double bed, we place two bedside tables. Of course, when space is small, it is necessary to use ingenuity and take advantage of every available inch. Thus, a good option is to place two shelves on both sides of the bed, with different modules as storage space. You can take advantage of them to store books, place decorative elements. Try not to overcrowd the shelves so that space is pleasant.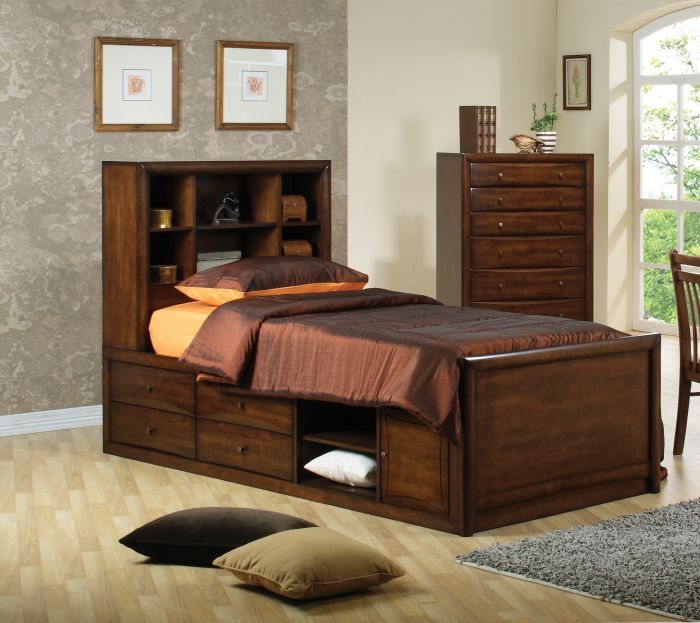 Shelf on the bed
When the bedroom is small, it is important to take every inch of it. So, a good idea is to take advantage of the space left on the bed to place a shelf. You can use it to place decoration elements, such as photographs or indoor plants, or to store some books. A good idea is to place some light bulbs on the bottom of the shelf.
Storage space
This is an extraordinary idea to make the most of the space if you wonder how to decorate a small bedroom. Taking the space that is between the top of the door and the ceiling, you can place a kind of open closet where to put all the shirts and jackets. The vanity at the bottom is a fabulous idea. In this way, every inch of the bedroom is very well taken advantage of.
As you can see, if you wonder how to decorate a small bedroom, you have many possibilities at your fingertips, for more you can take a look at this post. The most important thing is that you be aware of the space you have available and find the right balance point; do not overload the space, but do not waste centimeters either. Surely with these tricks, everything is much easier for you; bet on light colors such as white and beige, and look for multifunctional furniture.