Vintage is on right now. Vintage style is characterized for the use of old objects and it is inspired in the 40' and 50'. Nowadays is very popular. In this post you are going to find which are the basic characteristics of this style and how to apply it to decorate your house.
One of the main characteristics of it, is cream colors. These colors have to be present on the pieces of furniture or accessories. White is a very common color for this style, even though nowadays people are going with coral or aquamarine too. If you want to decorate your house with vintage style, you definitely need to have furniture or accessories in cream colors.
Patterns. Whether it is on the walls or curtains, patterns have to be present. Anything you can think of can be printed. This detail can be on the curtains, cushions, rugs, walls…etc.
Another important aspect of Vintage style is the design of the furniture. They have to look old but elegant at the same time. So, if you have modern furniture you will probably have to change them. A very common furniture for the vintage style are those in wrought iron.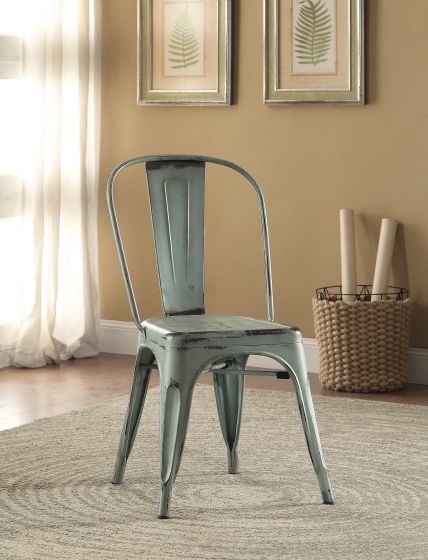 Mirrors. They have to be big, rectangular or oval. Even in the kitchen you can place a mirror. This was very common in the 50'.
Every room in the house have to be decorated with mirrors. So, take them from the garden and put those jars on the coffee table, nightstand, and dining room, everywhere. This would be the final touch to get a vintage decoration.
This are the basic characteristics to get a vintage style. If you follow this tips, your house will look like a house in the 50' very classy and elegant. Remember these are only a few tips, vintage style is about old and elegant objects.
Lyns : Best home goods and Furniture Stores in Miami-Florida