Nowadays it has become very common to work from home, sometimes all we need is a laptop and an internet connection and we are all set to start working. Here, we are going to help you to create a working area at home so you can inspire yourself and get the work done. The basic principle in order to do this is to find the right place to put your desk to work at home in any room you wish.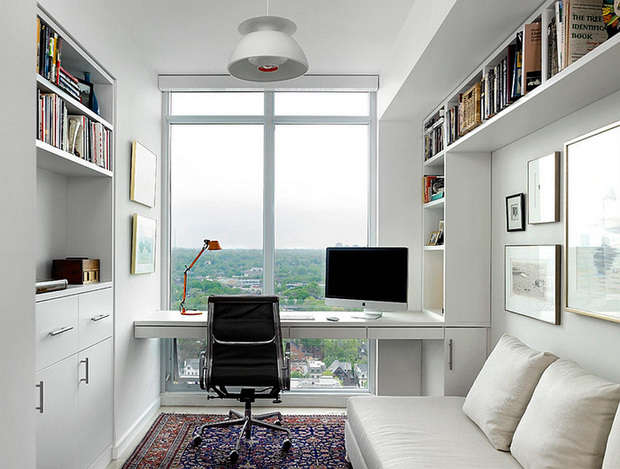 Working area in the guest room
If you are lucky enough to have a guest room at home, you can kill two birds with one stone: transform that space into your office without stop having a guest room. All you need to do is add a desk and maybe a bookcase and instead of a regular bed a sofa-bed so that when you don't have guests at home there is plenty of space so you can work more comfortable.

Extended desk with two workstations
If there are two or more people working at home, this might be the best solution to save space. Over a wall, put an extended shelf and create several workstations and divide them with bucks.
Desk in the dining room
Yes, we all know that sometimes the dining room becomes our desk too. If this is your case because you don't have much space available, don't give up. You can actually have the two settings in one. You just have to be careful of the esthetic and order of both the dining room and the working area.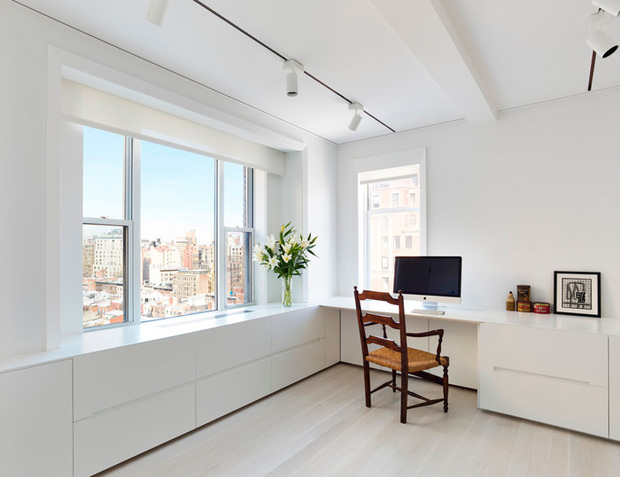 Desk area in the main bedroom
If you have a large bedroom you probably have the space to create a working area. You can put it next to the closet or dresser. This is actually a very good option for our bedroom is our space where we do the things we want without bothering others, the bedroom is our sacred space so probably we could get inspired there and do a great job.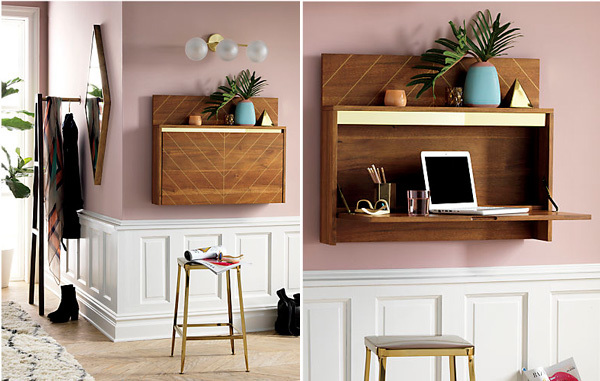 Folding desk
Now, if you definitely don't have any space available, probably what you need is a folding desk that works same a sofa bed you open whenever you need to use it. This way, you will save a lot of space when needed.
So, don't make any more excuses and start working. Here, you have found different options for different spaces in order to create your working area at home. Start moving and create your working area. If you want to know how to choose the right office furniture check this previous post.