Lyn's Furniture today brings you an interior design that we loved because, it is inspiring and looks amazing. The house has been decorated in yellow and copper tones. As a result, we find an amazing interior design with details in every corner, it is so easy fell in love with it. This color gives a touch of luminosity to your house, and in the other hand, a sensation of amplitude, at the same time, copper allows a lot o combinations with another colors such as yellow, brown, black, among others.
As we will see in the images, as we will see in the images, there are a lot of combination that gives a great touch of luminosity, as well as a modern and warm touch. We started from the room where we see those walls with different shades, it is important to see how white you can get a wall. The detail of the carpet is also very remarkable, because it helps us find a warm simplicity.
Older objects such as armchairs that belonged to your parents, grandparents or those that are sold in garage sales, as well as lamps help us to give a nice look to our decoration, mobility and curves. These details stand out in front of a white wall, so do not worry about it, at Lyn's Furniture we have thousands of accessories that you can put and combine with your decoration. Although it is not always necessary that the elements and objects are old, for example, looking for concrete tones in the wood we can get combinations around the tables.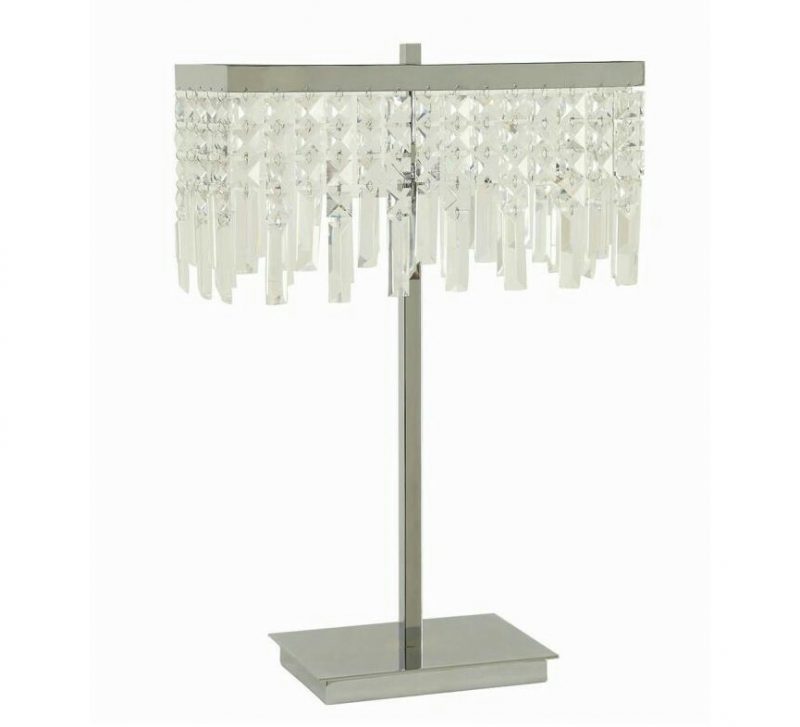 In this case, for example, we see clearly how, with the help of a simple cushion and chairs that are different between them, we create a totally different environment.
The central elements, such as the sofa, can be remarkable stimuli to achieve a sense of centrality. We can use colors that combine well with white, such as gray. We have a great variety of sofas in different colors, including gray, so it will not be a problem to find what you need.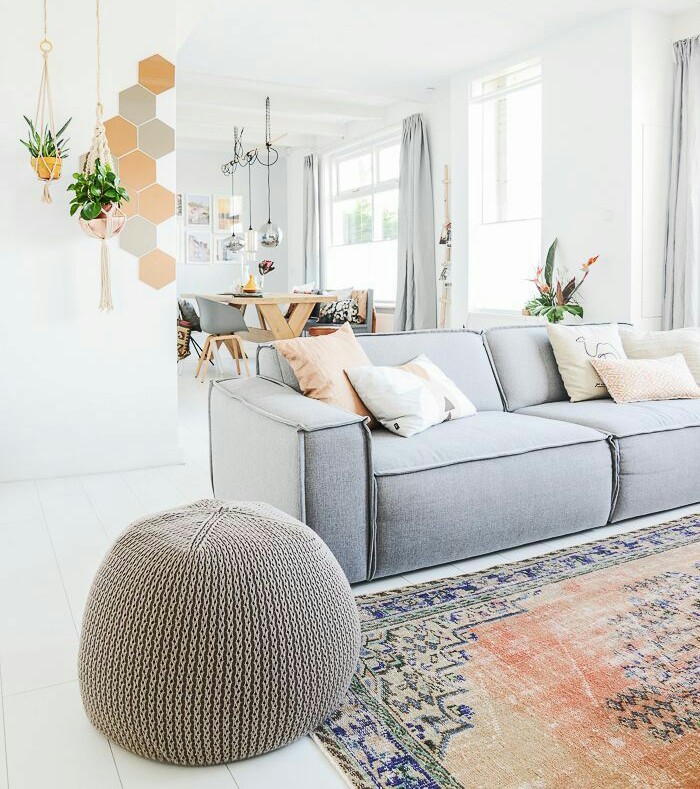 What we are looking for with this type of combination is just depth and harmony, we can also use furniture with a copper tone, as well as carpets to have a more collected look.
Will help to create a better look, in this case, they combine perfectly with the gray of the furniture and the white of the walls.
We can find copper tones in objects that had not crossed our mind. The cardboard can be a material to take into consideration in our design. Furthermore, it gives us the necessary copper's tones, and, it gives to the house a modern and fun touch, something different from what we had in the house until now.
Wood can also be a material to consider. We should take into consideration the orange tones of the wood, think that the white walls will give us a nice touch, especially to place different accessories and some unusual objects and furniture different from the usual.
We can use this type of design to decore an office. In this image we see, for example, how easy it is to combine different furniture and objects. It is a space where you can let your imagination flight and create amazing things, all the ideas are welcome. The cork will also give a good touch to your decoration, it is practical and clean, a perfect accessory that will help you to do your work.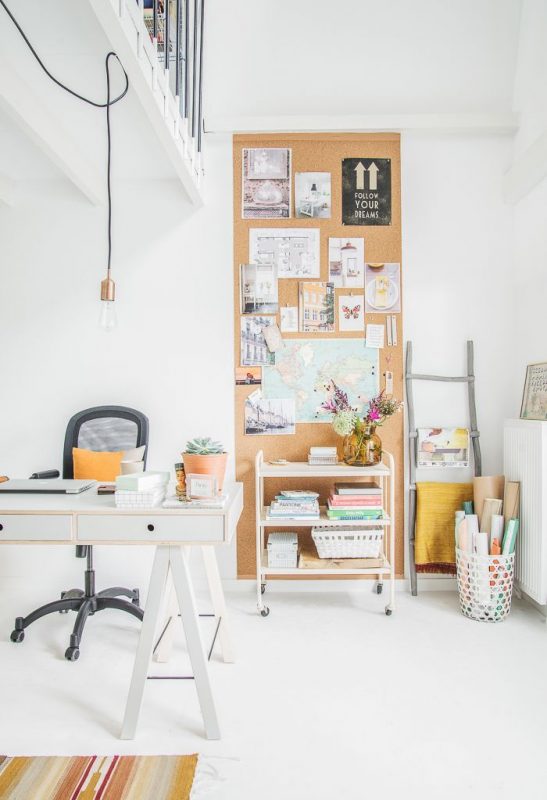 In this image we can see a lot of different elements, objects and furniture that we can find in orange tones. Here, for example, it highlights the candles and the accessories, which will help us fill spaces, in that way the room won't look empty, but it is important at the same time to do not stack a lot of things.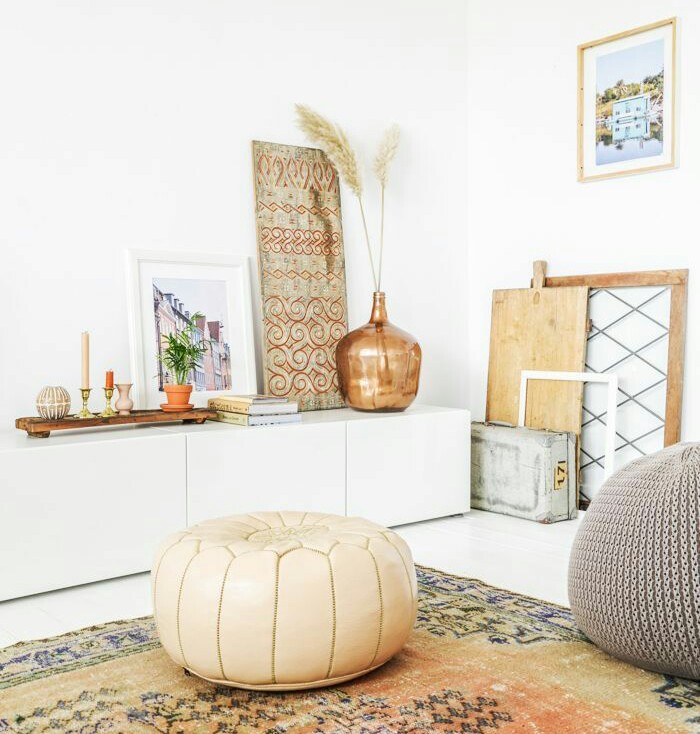 Puffs are also something that you can use and it will combine pretty well with everything you have in your head, they are practical, fun, and make a difference in places like offices.
Finally, we cannot leave aside the wood of a main table. Although It is not an usual element, but it must be taken into consideration, it is one of those that make the difference and that can also transmit a lot of things about the people who live in the house.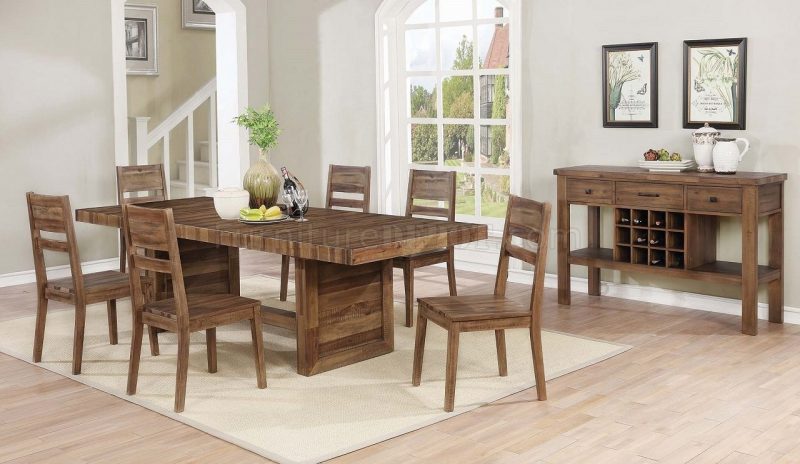 We invite you to visit the Lyn's Furniture stores in Miami and take advantage of all the promotions that we have in force to date, in addition to the promotion prices we have financing plans without social, cash or credit!
Call us at 305.636.1505 for more information.