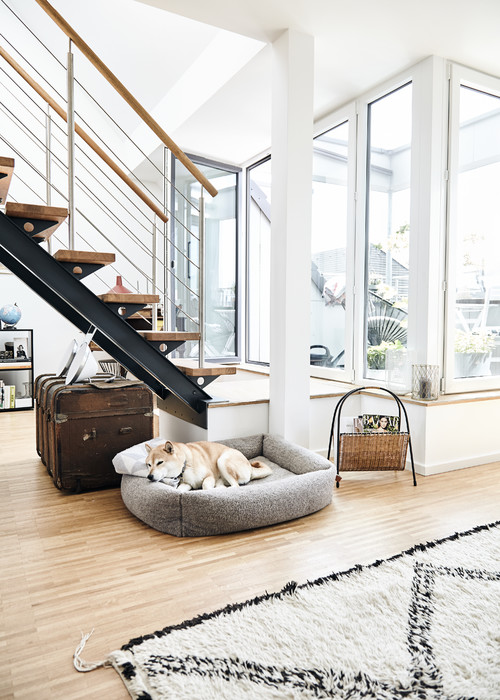 Single people are associated with urban houses. This type of place are common for single people because of its security and low maintenance.
A duplex allows you to create social and private areas well settled, which helps to have a more organized house.
The attic has extra advantages, like the terrace or the possibility to count with an inclined ceiling to win a mezzanine. Living alone allow us to think about open bedrooms over the living area.
What can I do with rooms that are being used? Create main room with a bathroom included. Or make the day area bigger.
What about the kitchen? If you don't have much space and the kitchen is not a priority to you, reduce it to the minimum. Another option is to put it open to the hall or the living room, to create a bigger living area.
Do I need a dining room? An alternative is to use the kitchen for this. Get a kitchen island win a pair of stools and you are done.
How many bedroom do I need? The main bedroom is the main character, that's why, if you have enough space, go big with bathroom, dressing room and a way to the terrace.
In the case you need an extra room, decorate it in a simple way, with a sofa bed and a small desk.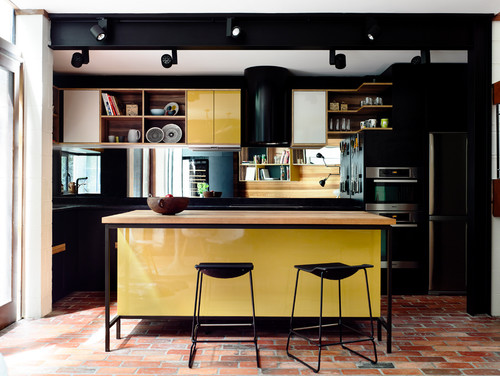 What's on for single people? Organize the space. Have storage space, make the bed the important space, be organized in the kitchen and think about a whole, not just sectors.
Look for furniture that are comfortable, functional and with style. Use quality furniture, as this is your house, is a reflex of who you are.
If you don't have enough space, don't use big furniture. Look for furniture that gives you extra space either for the floor or height.
Follow this advice and be sure you will have a wonderful house think for you.
Lyns : Cheap Furniture Miami