Degraded effect is about combining different tones of the same color in a gradual transition. With this technique, you can come up with amazing effects. Actually, that's the reason why nowadays is a trend in interior design. Besides, this decorative effect doesn't only work on painting, you can also use on your furniture, textiles, or whatever you want.
Walls
Decorating a wall by using this effect is the perfect solution to transform a boring room into a fresh, fun and contemporary space. The idea is to choose a color that harmonizes with the rest of the decoration and add elements of the same tone you use for the wall.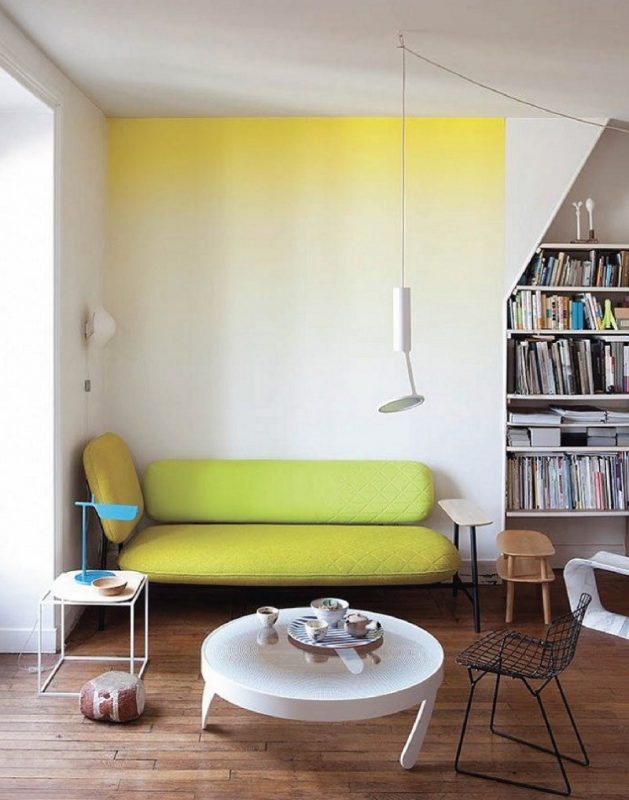 Mosaics
Let's go from painting to mosaic. For this one, you have to be careful of a soft and harmonic degradation of the color. You have to calculate the way of the degradation in accordance with the high and dimensions of the space.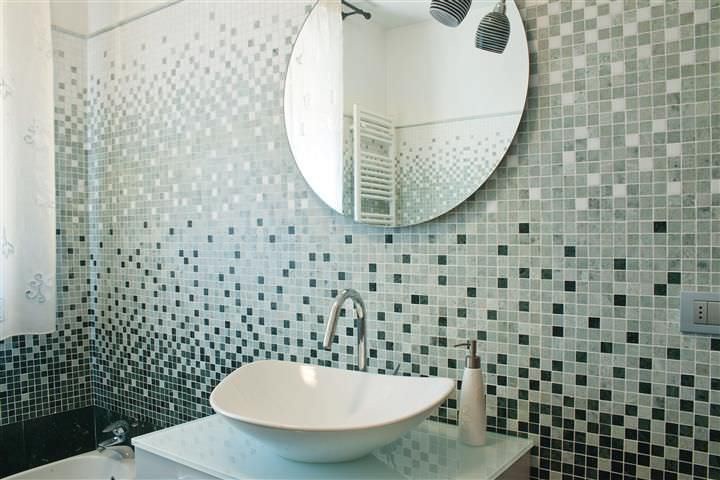 Furniture
This one is actually very easy. If you have a dresser you don't like anymore or if you want to give your bedroom a different style.  Here is a great idea: Paint the drawers of the dresser with different tones of the same color. And that is.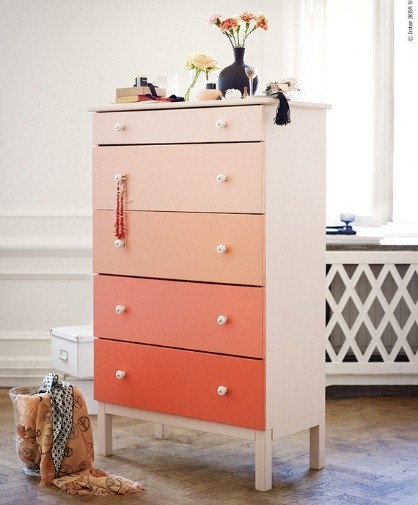 Now if you don't feel like restoring a piece of furniture. You can just get new furniture with this effect. A great option to enjoy this effect in your living room is auxiliary tables. Get a set of auxiliary tables in different tones of the same color. Each table with a different tone.
Curtains
This element is important and says a lot about the living room in a house. You can find curtains with degraded effect to help you renovate the look of your room in a simple and fast way. Besides, it turns out to be very easy to combine curtains with cushions or carpets in different tones of one color. This, way the environment will turn out to be more harmonic than using just one color for all the elements.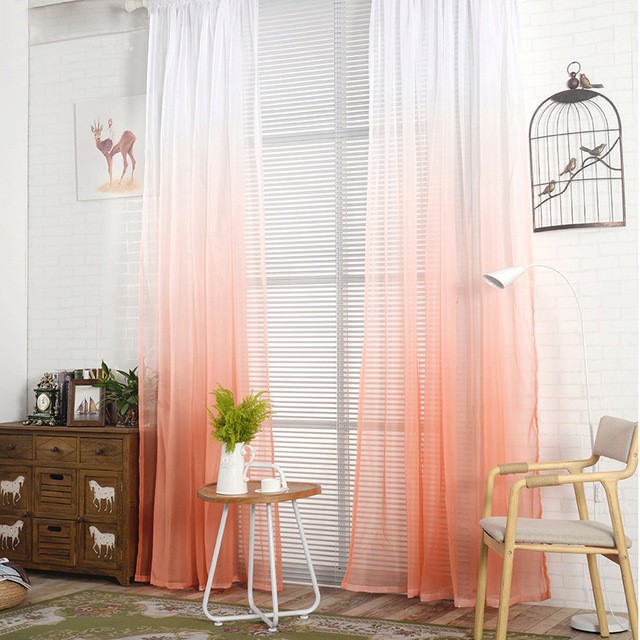 As you see, degraded effect has many decorative possibilities, since you can apply it to different elements of the house, not only walls. And by using this effect is gets easier to combine colors and elements. If you want to apply this changes to your bedroom but don't know that color to use, check this post on which are the best colors to paint your bedroom.