The dining room is any house is a very important space since there we all come to together to eat and have quality time with our family, friends, and guests. We have to create a space in which we feel comfortable but that at the same time has a fresh and modern feel. Today, we are going to show you how to get a modern dining room.
In order to get a modern and bright dining room, you have to take into account three elements: furniture, mirrors, and a lamp.
Furniture
A large table allows you to have six chairs, but avoid putting more than that amount, because so many legs together disfigure the whole. There is no need for the table and chairs to be matching. You can contrast different styles or, as in this case, choose pieces that combine with each other, like this model shown in the picture.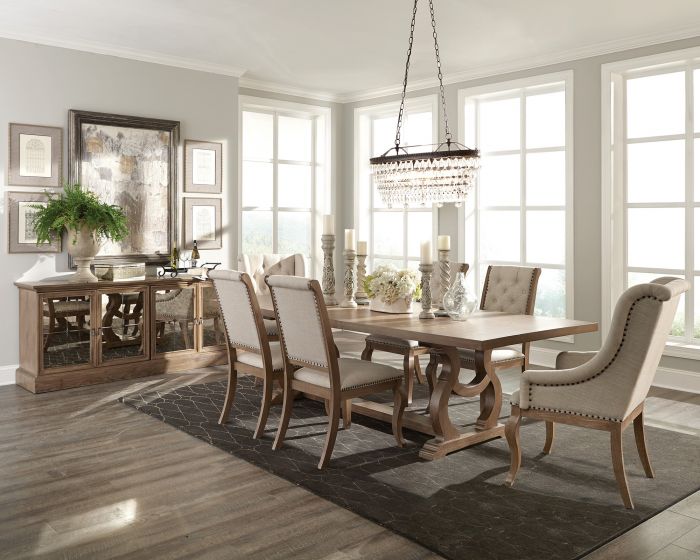 The lamp
Lamps are essential in the lighting of the dining room, the ceiling lamp you choose will definitely round off the set. The dining rooms have little furniture, so a good lamp will become the protagonist of the decoration. If you're not sure about the style lamp you need, on this post you can get a little help so you get a well illuminated and modern dining room.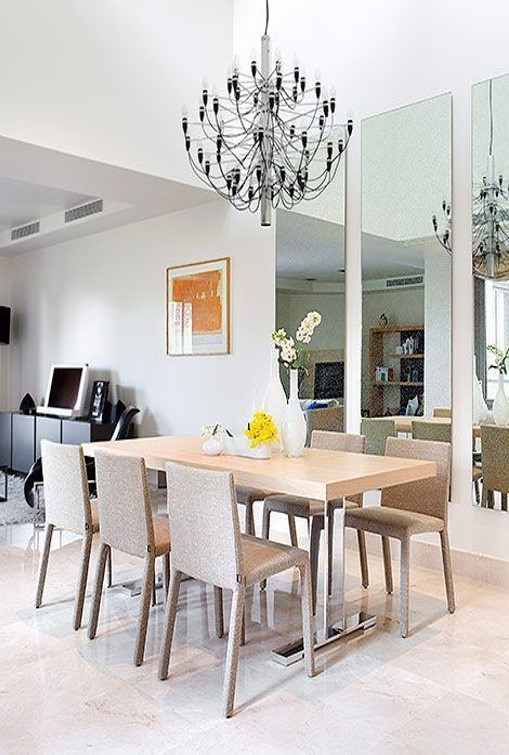 Mirrors
Multiply the space by placing some mirrors vertically. Really in this dining room, there is no need for more light or meters, but the mirrors help to deepen the space, and it is an economical and very modern solution to solve the double height of this wall.
If you take these three elements into account and combine them all you are going to come up with a beautiful a bright and modern dining room. Remember, you have combined them all with the rest of your home style decoration so that your home is full of harmony and style.