The dining room is one of the rooms in the house where we usually spend the most time, and not only for lunch or dinner, but to watch TV or do homework with the children of the house, is not it? That's why at Lyn's Furniture we give you a variety of colors for your dining room. A poorly chosen color can make the dining room look smaller or less comfortable.
Next, we will know the best colors for the dining room that you can choose.
Gray shades, the colors for dining more suitable
Grays are the best colors for dining, or at least one of the best. They give serenity, cleanliness and even order to a room. In addition, there are a variety of shades that fall within the gray scale and that combine perfectly with other colors, such as mustard. You will not have problems with the combination of colors if you choose the color gray, in our stores in Miami you will be delighted with an immense collection that goes from the classic to the most avant-garde.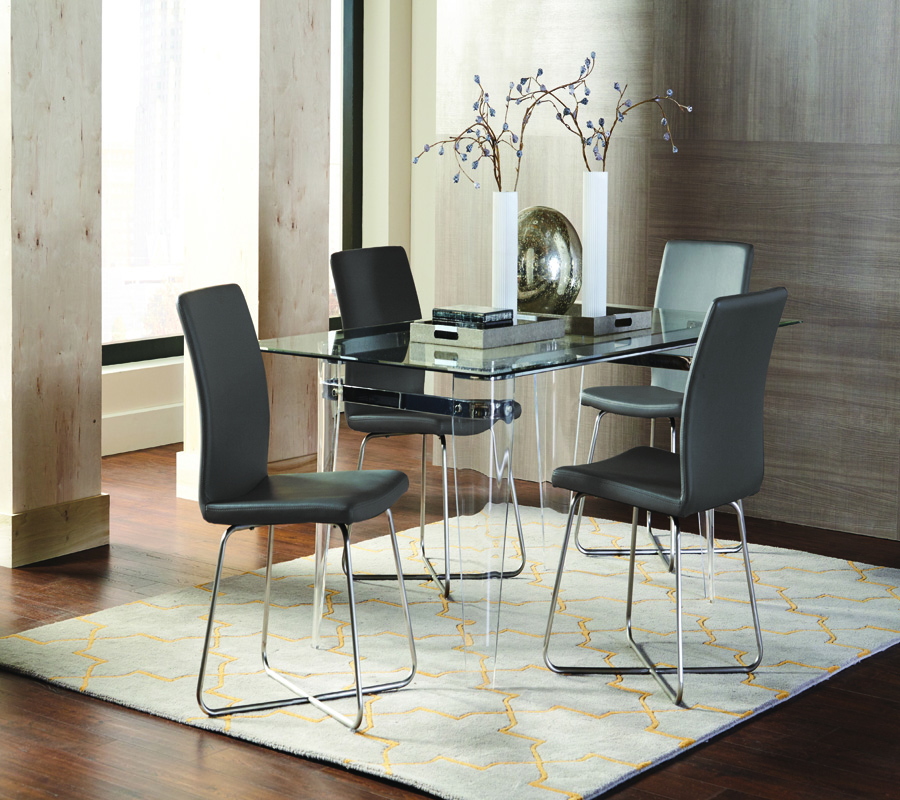 White, the color that never fails in a dining room
The color white is a color that never fails, whether in the dining room or even in the bathroom decoration. The white transmits tranquility, peace and cleanliness, and that is why white is one of the most suitable colors for dining. In addition, the house white color with all kinds of materials and colors. You can decorate the dining room as you like, no matter the color of the wall. At Lyn's Furniture we tell you: White hits everything!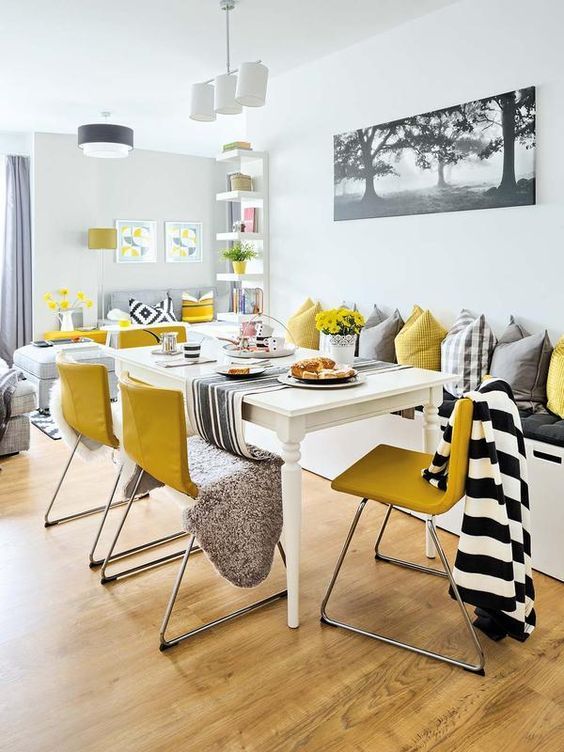 Colors for dining in cream, a classic and elegant option
In our large inventory we have cream-colored dining rooms, it is one of the most classic in decoration. It is true that today is one of the colors that are least used, but it is still a good choice of colors for dining, especially because it is a warm color that will make you feel at home. It is used, especially in the rustic style as it reminds of nature and the forest.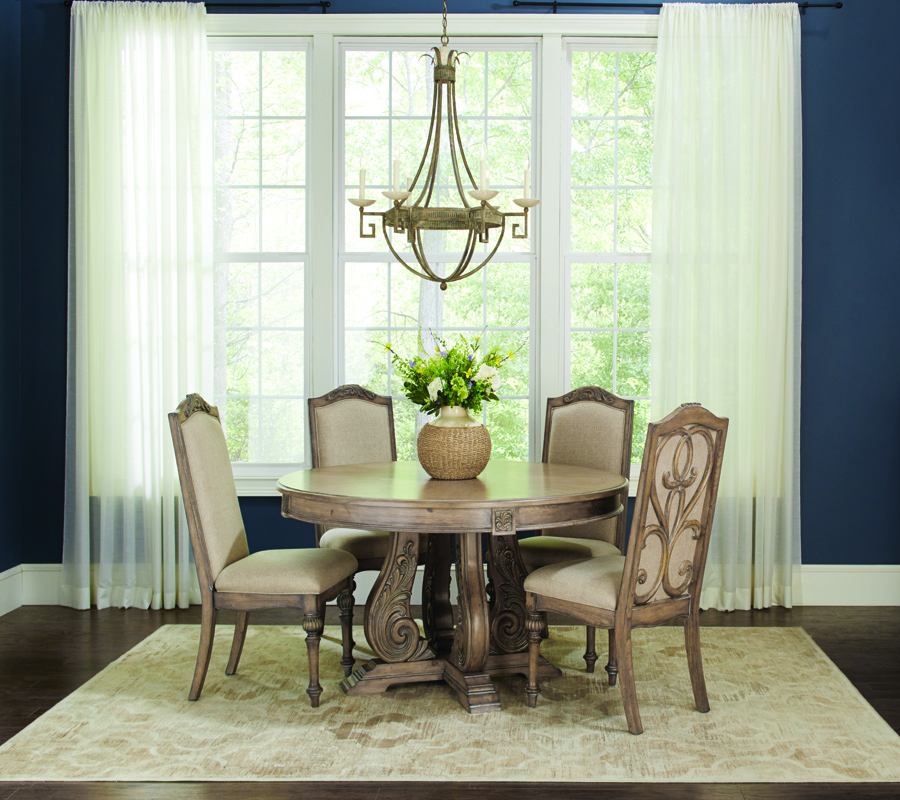 Dining rooms with imperial style
Do you want to decorate your dining room with an imperial style? Well, at Lyn's Furniture you can do it at a very affordable price. But, what color is the most suitable for this type of dining room? The dull colors, such as bluish gray, are the best for this type of decoration.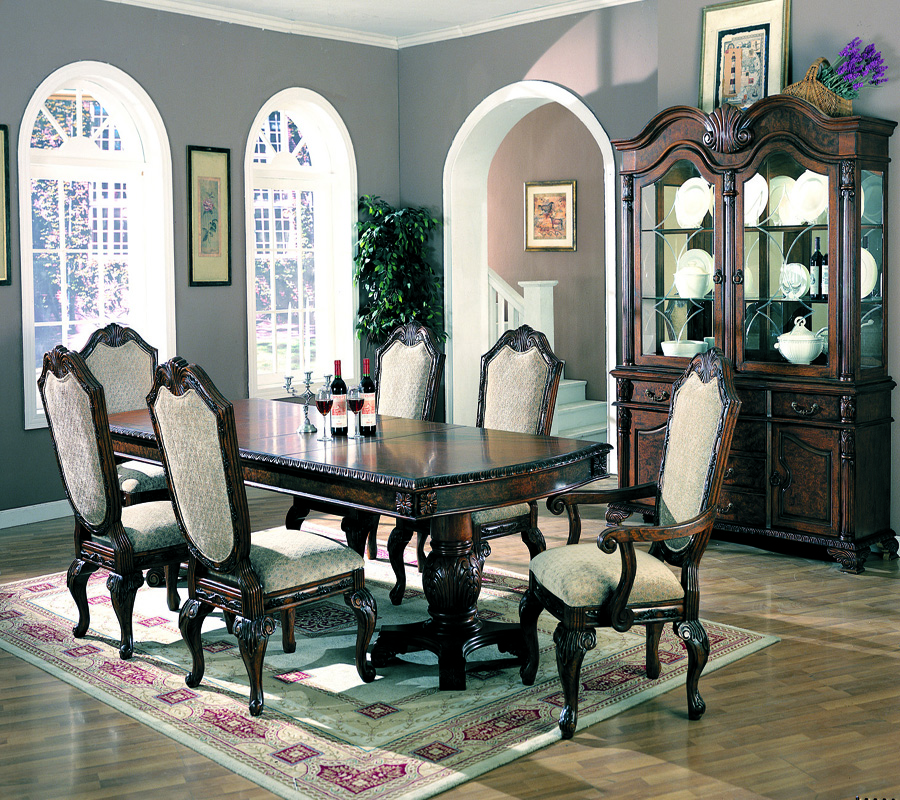 What colors for dining room have you chosen? Warm, strong, vibrant colors…, you have a great multitude of options.
Remember at Lyn's Furniture you can take them to your home without social, cash or credit. Visit our stores in Miami and live a pleasant experience through comfort and convenience.