Do you want to renew the design of your bathroom? If your bathroom has become old-fashioned and you want to give it a completely new look, this is your place. In this post, we will give you 5 tips to design a modern bathroom.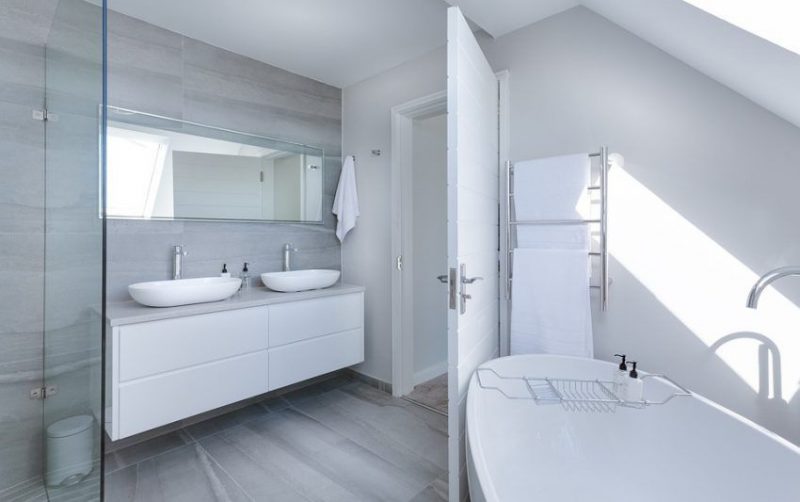 Redo the distribution of your bathroom
Another issue that you must solve before getting down to work with the renovation of your bathroom, will be to check that the distribution of the elements is appropriate. Is your bathroom comfortable and functional? Is there any distribution that could further improve this functionality?
Draw your bathroom in a scale plane and change the elements that are part of it until you check that the current distribution is the best possible.
Change the tiles in your old bathroom
There is nothing that ages more a space than some old tiles. If you really want to renovate your bathroom, you will have to renovate them, either by changing the tiles for new ones or painting them.
Today with a coat of paint we can hide the borders and drawings of those tiles that seem to be taken from the series "Tell me how it happened", this is the cheapest option if you do not want to spend a lot of money redecorating your bathroom. Even if you decide to decorate a bathroom in the vintage style, it is important to do it with pleasure.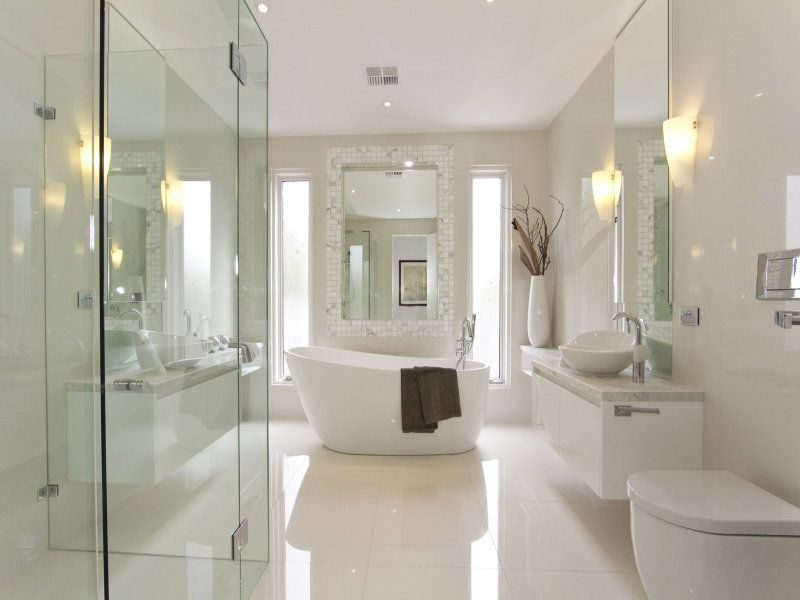 Modernize the furniture in your bathroom
One of the things that you should do if you want your bathroom to stop looking old, is to renovate all the furniture. Nowadays there are functional and practical modern bathroom furniture designs, ideal to take full advantage of the proportions and the size of the room.
It is important that when modernizing the furniture you think about the storage space. Make sure that the new furniture has enough room and compartments to store all your things.
Change the shower by the tub
A large majority of old bathrooms have a bathtub instead of a shower. Currently, one of the most common reforms in old homes is to change the shower by the bathtub. The showers are more comfortable, functional and pragmatic than the bathtubs, and if they have a screen, better than better.
Washbasin and toilet suspended and/or with open space
If you want your bathroom to have a modern design, you should choose models of toilets and suspended sinks. This, in addition to achieving a cleaner visual effect, will help us to expand the space by not completely closing the holes in the bottom.
If your bathroom is small, washbasin furniture with open space is also recommended. This space lets space breathe, making it not so severe.
In summary, if you follow the above tips you can enjoy a renovated and modern bathroom.