The hygge decoration revolves around a fundamental principle: the search for happiness at home through the enjoyment of small things. Hygge is a Danish term that refers to a cozy and comfortable environment. Currently this style of decorating is booming globally as it allows to create a home in which all the worries are left out of it, and the only admitted feelings are relaxation, comfort and happiness.
How to get a hygge home?
If you also want to give your home a hygge touch to feel comfortable and happy with it, LYN´S FURNITURE brings you the main keys of this decorative style.
Practicality
Some decoration styles prioritize aesthetics over comfort and practicality. Well, the hygge thinks first of all of the people who live in the house, so that the main objective is to create spaces in which they feel comfortable and relaxed. Thus, for example, when choosing the bed, the first thing to consider is whether the people who are going to sleep in it feel comfortable and comfortable in it, more if the bed is the latest design or not.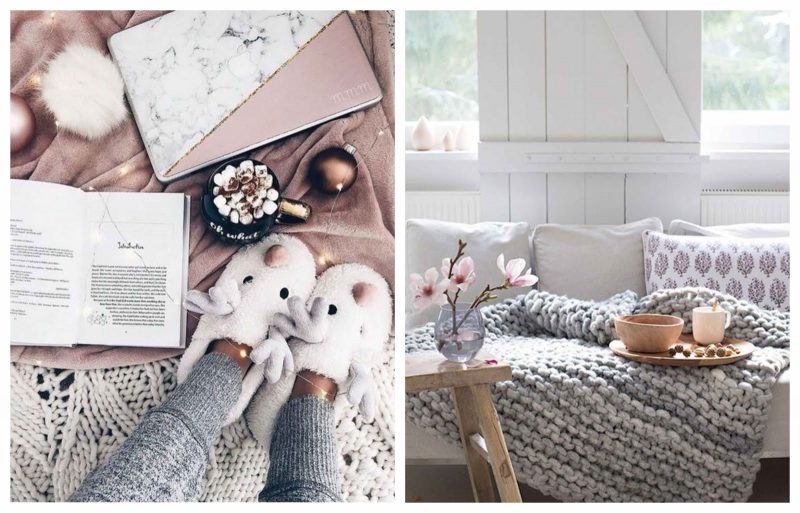 Colors
To create a comfortable and relaxed atmosphere, light colors are the main protagonists of this decorating style. Shades such as white, beige or pale pink fit a thousand wonders as they favor rest both physically and mentally.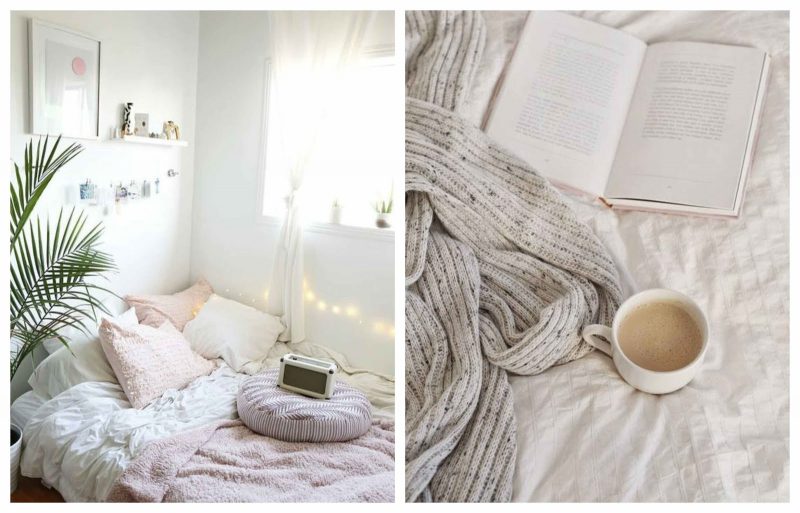 Decoration elements
In the same way as with any other decorating style, the hygge objects have a vital importance. With the main objective of creating spaces in which people feel happy and relaxed, it is best to opt for those elements that evoke good moments and feelings: family photographs, drawings given by friends and family… Beauty is not so much sought but that the elements convey the memories and stories that turn a house into a home.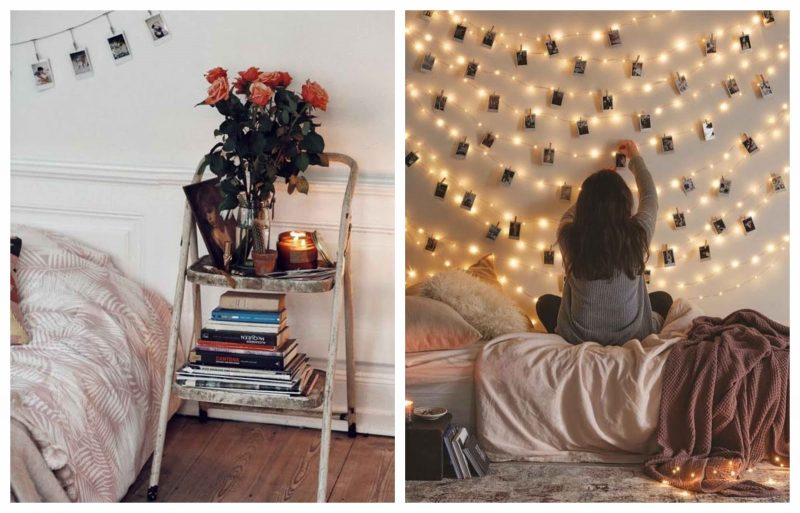 Wood
Wood is the star material of the hygge style. It provides warmth and, in addition, it allows to create a very close and special bond with Mother Nature. Ideally, opt for wooden furniture in its most natural state.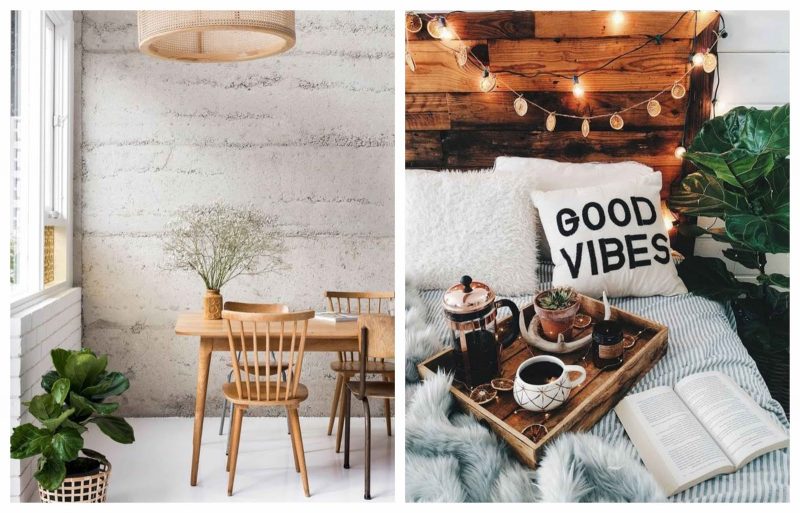 Brightness
In Denmark they know very well how important light is, especially in the winter months. That is why its windows in many cases do not have curtains; or, if they have them, they are very thin, made with natural materials, that allow the passage of the greatest possible natural light. The fireplace is an essential element in hygge decoration, to create a more cozy atmosphere and also provide heat to the space.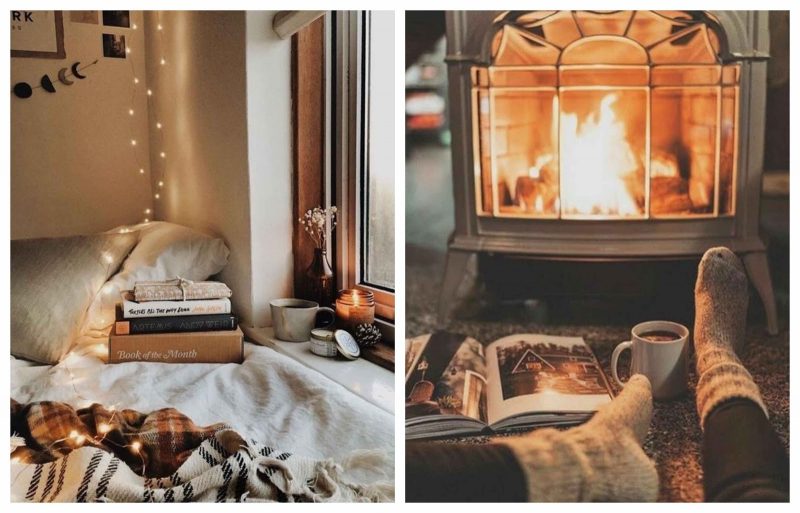 Plants
Plants have a key role in hygge decoration since they greatly favor well-being. There is a large selection of indoor plants that do not need much care and are a fantastic option. Hanging plants are great because they allow you to decorate the wall and bring a natural touch to any space.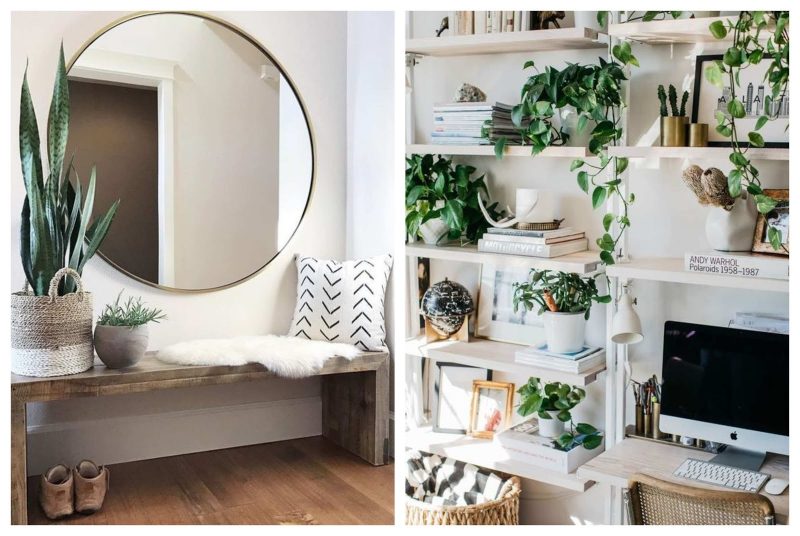 Exterior
And finally, it is worth noting that in the hygge style the exterior decoration also has a place. In Denmark the winter months are very long and hard, so they take advantage of the smallest ray of sun to enjoy it to the fullest. They do it from their balconies, patios or terraces. Therefore, adapting the exterior space of the house not only to enjoy it in the summer, but also in winter with sleeves and stoves is a basic tip in this type of decoration.
The hygge, more than a mere decorating style, is a lifestyle that revolves around the pursuit of happiness and comfort. The most important thing is to know how to make the most of your free time and enjoy every minute. In these types of homes, technology has very little place. It seeks to take advantage of the time with reading in the favorite corner of the room, with a good foam bath, with a meeting of friends in the dining room… There is no doubt that people need to disconnect and relax. Thus, the hygge style greatly helps to improve the level of happiness and leave stress behind.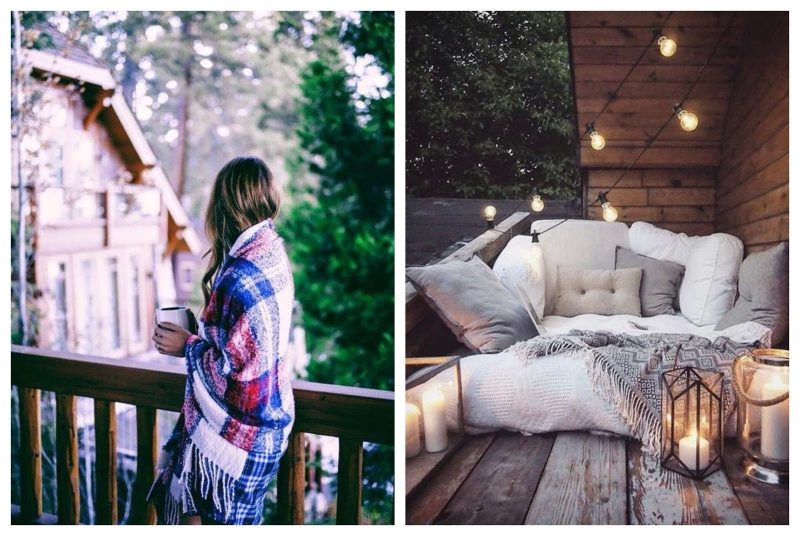 At LYN'S FURNITURE we please the most varied and demanding styles, so if you are thinking about giving life to your decoration, here you will find everything you need. Best of all, we have financing plans that suit you.
Call us today at 305-685-9090 or write to us via DM @lynsfurniture for more information.